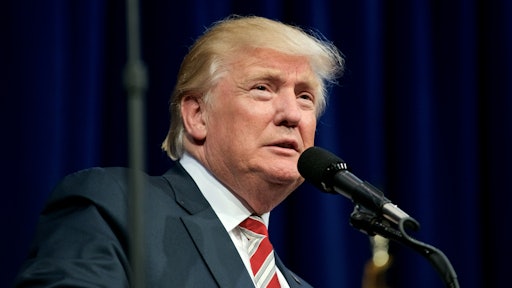 ISTOCK/GETTY IMAGES
Released on March 11, President Trump's 2020 budget request includes cutting overall nondefense discretionary spending by 5% compared to this year's level. Most federal infrastructure and construction programs would fall into this category.
The 2020 budget plan doesn't maintain most of the $10-billion-plus boost in overall infrastructure spending contained in a two-year, bipartisan House-Senate bedget deal reached in February 2018, according to an Engineering News-Record article.
"It is likely that this budget will be treated like most other administration budget proposals — a messaging document that will guide many of the comments and reactions to the president's agenda, but have little direct impact on the decisions appropriators make," says Associated General Contractors of America's Brian Turmail.
Trump's 2020 budget proposal does include a request for $8.6 billion for U.S./Mexico border wall construction.
An infrastructure fact sheet accompanying the 2020 budget calls Congress to appropriate $200 billion over an undefined period. The administration says that would spark $1 trillion in nonfederal investment, including dollars from the private sector. The $1-trillion assumption is down markedly from $1.5 trillion that the administration floated in its budget last year.
(more on President Trump's 2020 budget proposal and it's effects on construction...)