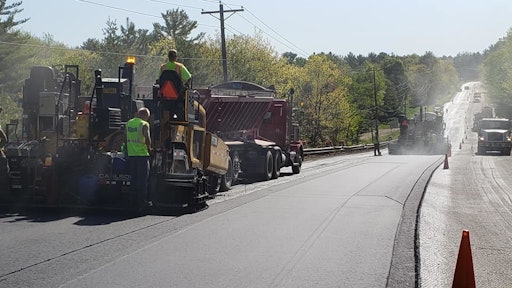 Nineteen states approved an estimated $1.8 billion in one-time and recurring revenue for roads and bridges during the first five months of 2019, according to the latest analysis by ARTBA's Transportation Investment Advocacy Center.
Nine states approved legislation during May, including these highlights:
Kansas: $100 annual fee for all-electric vehicles and $50 for electric hybrid or plug-in electric hybrid vehicles.
Iowa: Gradually implement new hydrogen, electric, and plug-in hybrid vehicle registration fees.
West Virginia: $54 million appropriation to the State Road Fund from a budget surplus, to be used for state highway maintenance funding.
Colorado: If approved by voters in November, the measure would permit the state to retain revenues in excess of state limits, with one-third of the funds transferred to the Highway Users Tax Fund.
Several funding trends continue from previous years, including legislation to increase electric vehicle fees. Six states approved such legislation since January, and Wyoming increased its existing fee. Twenty-six states now collect electric vehicle fees for transportation infrastructure investment.
Motor fuel taxes remain a reliable transportation investment method. Three states have approved statewide gas tax increases this year and Illinois is pending the governor's signature. Virginia approved a regional gas tax and statewide diesel tax increase.
Tolling and road usage charges have also been frequently discussed topics during 2019 legislative sessions.
The market impact of these measures is difficult to project as revenue approved ranges from immediate one-time investment to annual contributions. While these state measures are helpful, they fall short of transportation investment needs, which continue to rely on federal investment.
See ARTBA-TIAC's full roundup of 2019 transportation funding legislation, including details of 300 bills in 46 states.