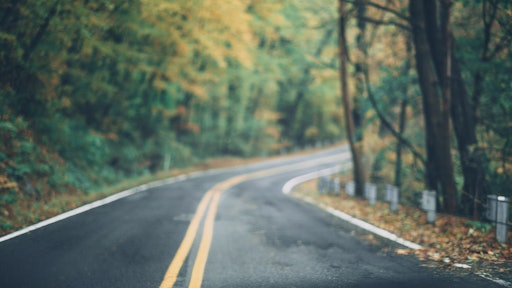 Craig Adderley/Pexels
ARTBA President Dave Bauer says the Trump administration's rewrite of the "Waters of the United States" (WOTUS) rule–officially released Jan. 23 2020–will help restore clarity to federal wetlands regulations and reduce delays to important transportation improvements.
"The new rule recognizes that delay and uncertainty only serve to increase transportation project costs," Bauer says. He credited the administration for fulfilling its promise to bring clarity to the muddied jurisdictional questions surrounding the regulation.
The Navigable Waters Protection Rule replaces regulations that have been in place since the Reagan administration. U.S. Environmental Protection Agency (EPA) Administrator Andrew Wheeler announced the new regulation at the NAHB International Builders Show in Las Vegas.
"EPA and the Army are providing much needed regulatory certainty and predictability for American farmers, landowners and businesses to support the economy and accelerate critical infrastructure projects," Wheeler said in a press release. "After decades of landowners relying on expensive attorneys to determine what water on their land may or may not fall under federal regulations, our new Navigable Waters Protection Rule strikes the proper balance between Washington and the states in managing land and water resources while protecting our nation's navigable waters, and it does so within the authority Congress provided."
Overall, the final rule is similar to the version the Trump administration proposed last September, though some tweaks have been made for clarity.
Good for Infrastructure
At issue is how the EPA and U.S. Army Corps of Engineers (Corps) define water bodies that are subject to federal authority. Under the Obama administration era rule, roadside ditches could have been subject to unnecessary federal oversight, delaying transportation projects, increasing costs and jeopardizing highway safety. In previous regulatory comments and congressional testimony, ARTBA has noted that ditches serve the necessary function of collecting water that would otherwise have nowhere to go but on roadways, noting that "[a] ditch's primary purpose is safety and they only have water present during and after rainfall. In contrast, traditional wetlands are not typically man-made nor do they fulfill a specific safety function."
"Our rule takes a common-sense approach to implementation to eliminate that confusion," Wheeler said. "This rule also eliminates federal overreach and strikes the proper balance between federal protection of our Nation's waters and state autonomy over their aquatic resources."
For more information, visit the EPA's special website about the new rule.
Companies in this article