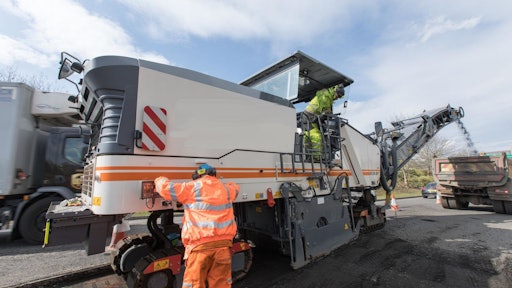 Earlier this month, OSHA revised its National Emphasis Program to identify and reduce worker exposure to silica dust. According to the program, asphalt plant operations will not be targeted unless local knowledge or data supports a focused effort. However, OSHA does intend to target roadway construction activities, specifically milling activities.
"In the road construction, paving and asphalt production industries, the primary source of airborne crystalline silica exposure occurs from fracturing aggregate or rock," Kat Murray, marketing director at Chemtek has said. "This occurs during milling, sawing, crushing and transporting of asphalt, concrete and rock."
With OSHA's new Silica Rule for roadway construction activities now being enforced, companies engaged in roadway construction must be aware of the potential for exposure to silica associated with common roadway construction activities, mitigation strategies and technologies, and reporting, monitoring and other regulatory obligations.
There are two primary ways of limiting exposure – vacuuming up the dust or suppressing it with spray down system that utilizes a surfactant. The asphalt industry has been discussing limiting silica exposure since 2003, when the National Asphalt Pavement Association (NAPA) led the formation of a Silica/Milling Machine Partnership to evaluate milling machines and silica exposure hazards to protect workers surrounding these operations. This led to a redesign of the water system in the machines. Some time was spent trying to figure out how to redesign the nozzle systems internal to the machines to get at the source of the dust.
While some new equipment is already set up with a vacuum system, most existing equipment will need to be up-fitted or have a dust suppressing surfactant added to a water spray down system. Up-fitting dozens of pieces of existing road construction equipment with a vacuum system however is unrealistic and costly for most companies so going the dust suppressant route makes the most sense in the short-term.
In response to this news, asphalt contractors should review their Silica Rule compliance efforts with a focus on controls for milling machines and power brooms, as well as dusty asphalt plant activities. In some situations, respiratory protection may be needed.