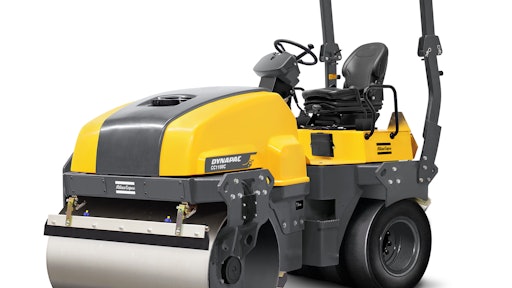 Atlas Copco announced that Clairemont Equipment, San Diego and Scott Equipment, Fontana, California, now carry Atlas Copco Road Construction equipment. Clairemont Equipment offers pavers and asphalt and soil rollers at three of its locations: Escondido, Imperial and San Diego. Scott Equipment will offer the product line at its one location in Fontana.
Clairemont Equipment sells, rents and services new and used equipment throughout Southern California, serving customers in the agriculture, construction, landscape, rental and road building industries. Since 1970, it has supplied a diverse selection of equipment from heavy machinery and compaction to paving machines and garden equipment. In addition to Atlas Copco's Dynapac road construction equipment, they will also carry Atlas Copco air compressors, concrete tools, generators, light towers, milling equipment and pumps. 
"We see Atlas Copco as a leader in the construction industry, and the addition of their concrete tools, road construction and portable energy products will enhance our rental and sales departments by having the best products on the market," said Ron Zagami, Clairemont Equipment president. 
Scott Equipment is a 43-year-old, family-operated company that sells and services a wide range of new and used equipment, as well as equipment parts, to customers in the agriculture, construction, maintenance and recycling industries. The business operates with an emphasis on providing excellent customer service.   
Atlas Copco's Dynapac line fills the product gap Scott Equipment has for compaction and paving rollers. "We have been searching for a reputable roller line to represent and we have found one with Atlas Copco," said Jason McCluer, Scott Equipment operations manager. "The manufacturer has a proven record of producing superior quality in compaction and application equipment."
"We are very pleased with our new partnerships with Clairemont Equipment and Scott Equipment," said Brian Burke, regional manager for the western division at Atlas Copco Construction Equipment. "Both companies have a deep-rooted regional reach, as well as a strong focus on customer service. And, we trust that they will be good representatives of Atlas Copco and its equipment."