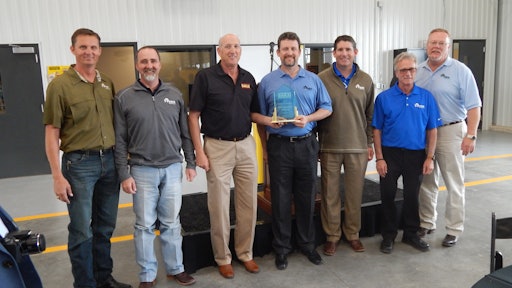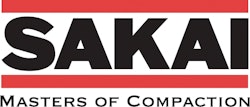 Sakai Heavy Industries, a global leader in compaction equipment, named RDO Equipment Co. as Sakai America's Dealer of the Year. RDO Equipment, representing Sakai in central Texas, Arizona, and Southern California, was chosen as recipient of the award based on metrics that include both volume and total sales. In addition to Dealer of the Year, the highest level of recognition, Sakai also awarded four regional top dealers in the Northeast, West, Midwest and Southeast.
Upon learning of the award, RDO Vice President Daryl Shelton, said: "We are pleased to be the Sakai dealer of the year and appreciate the recognition. Sakai complements our overall product offering and has been a contributor to our rental growth and market strategy. Sakai makes reliable products that are well received by our customers who purchase and/or rent for their fleets."
Denver Weinstiger, vice president of Sakai Sales & Product Support, said, "Sakai has had an outstanding year thanks to the hard work and personal commitment of our dealers. Sakai Dealer of the Year awards not only celebrate the remarkable successes these dealers have achieved with the Sakai product line but are also an expression of our immense gratitude for their significant contributions and the wonderful relationship we enjoy with them."
Sakai's Regional Dealer of the Year awards went to James River Equipment in Virginia and North Carolina, Northeast; Four Seasons Equipment of Houston, Texas, West; Stribling Equipment in Mississippi, Midwest; and Great Southern Equipment covering Florida, Southeast.
Weinstiger said, "We at Sakai appreciate the dedication these dealers have shown to the sale and support of the Sakai product line. We look forward to many years of continuing success together."