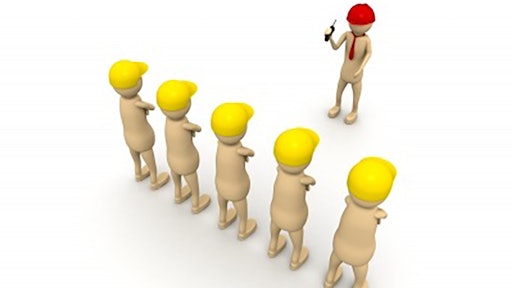 freedigitalphotos.net
Each month this year I am focusing one blog on a special holiday or observance taking place that month. While there are many crazy options to choose from, I'm trying to stick to observances that have some merit and relevance to construction contractors.
Youth Leadership Month

Turns out February is Youth Leadership Month. How can that fit into the construction industry? While, if you have some younger employees (I'd say under 30) you can focus a little on them this month. If you have younger employees who aren't currently in leadership roles, maybe this month you can find some task, job or responsibility that puts them in a leadership role.
Give them the opportunity lead something new on the jobsite or in the office. Give them the chance to be the point person for their area of a project for a day. Give them the chance to shadow a leader in your company for a day. After all, how are you going to groom your next generation of workers to take over leadership roles if they never have the chance to get their feet wet.

Of course, not all employees are a good fit for a leadership role — and some have no interest — but there's still opportunities to empower your younger workers to take on leadership responsibilities. For example, make them in charge of planning details of a company lunch this month. Or have them be in charge of checking in with all his or her coworkers to see how the job is going so far and then report that back to the boss. Like I mentioned above, maybe these employees are good candidates to shadow someone already in a leadership role in your company. You never know what might inspire them to become more or better leaders now or in the future.
Another possibility is giving them more responsibility for outreach. Find opportunities for them to return to their former schools or other local schools to speak and engage with younger students. Let them be the leaders/ambassadors for your company to reach out to the future youth who may work in construction one day.
It may take some creativity, but I bet you could find one leadership role — even if it is small — for all of your younger employees. Are you up to the challenge?
ForConstructionPros.com has lots of leadership development articles on on website. Give us a quick search for some inspiration.

Just for fun
Here are some other "special observations" and unofficial holidays in the month of February. Would you celebrate any of these?
Feb. 2 - Eat Ice Cream for Breakfast Day

Feb. 7 - Send a Card to a Friend Day

Feb. 9 - National Pizza Day

Feb. 20 - Cheery Pie Day

Feb. 22 - National Margarita Day

Feb. 28 - Public Sleeping Day (not recommended on the job)



Did you like this blog? Read more Construction Toolbox blog posts on ForConstructionPros.com.
Also, check us out on Facebook and connect with us via Twitter.