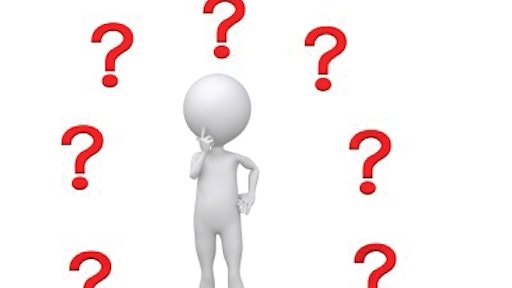 No matter how long you've been working in the construction industry, contractor bonding can be tricky for any construction pro to navigate. All too often contractors purchase surety bonds because they know they have to, but rarely do they fully understand the product they're getting. To help make the bonding process easier, this article will answer three questions every construction pro should have the answers to before purchasing a contract bond.
1. What are common construction bond types?
Contract bonds are also known as construction bonds, but both terms encompass a wide array of specific surety bond types that are used exclusively for construction projects. If you've been working in the construction industry for awhile, you're probably aware of some of the most common forms of contractor bonding.
Bid bonds make sure contractors don't increase their initial bids after entering into a contract with a project owner. 
Payment bonds require contractors to pay their subcontractors and suppliers appropriately. 
Performance bonds require contractors to finish their projects according to contract terms.
Maintenance bonds require contractors to refurbish certain aspects of a project if they become defective within a specified time frame.
Site improvement bonds guarantee that specified improvements will be made on a property with existing structures.
Subdivision bonds guarantee that certain improvements will be made on properties that do not yet have structures.
Supply bonds guarantee consumers that suppliers will provide materials as outlined in the project contract.
Depending on where you work, you might be expected to provide one or more of these bonds for the project at hand. Depending on the type of project and where it will be built, you might also be required to provide more specific contract bond types.
2. Which contract bond regulations apply to me?
Contract bond regulations can vary by state, county and city. If you operate a firm that works over a large geographic area, you need to know every law that regulates the area(s) in which you work. First of all, know that the federal Miller Act applies to all contractors. The Miller Act requires construction pros to post separate payment and performance bonds on any publicly funded project that costs $100,000 or more.
However, some states choose to enforce their own "Little Miller Acts" that typically lower the threshold at which contractors must be bonded. For example, California's Little Miller Act requires contractors to post contract bonds when working on publicly funded projects that cost just $25,000. If you're looking for information on bonding requirements in your area, contact the government agency that's in charge of the licensing process.
3. How do construction bonds affect my business?
Depending on the size of your operation and the type of work you do, construction bonds could affect your business in a few different ways that you should seriously consider.
Small construction firms sometimes struggle to acquire the surety bonds they need. Fortunately, the Small Business Administration operates the Office of Surety Guarantees to help smaller firms get bonds for projects that cost up to $2 million.
Construction bonds can be expensive. When contractors purchase a bond, they pay a premium that's calculated as a percentage of the project's cost. The more expensive the project, the higher the premium is. High surety bond premiums can make it difficult for smaller firms to get jobs on expensive public projects.
Don't ignore your responsibility to get bonded. Failing to maintain construction bonds as required by law could mean license revocation, hefty penalties and legal action against your firm.
Fortunately, once you're bonded you can use your contract bonds as marketing tools that promote your business. Clients have more confidence in firms that have contractually binding financial guarantees that ensure jobs will be completed according to contract. Furthermore, letting clients know that you're licensed and bonded reassures them that your business is in good standing with government authorities.
Danielle Rodabaugh is a principal for SuretyBonds.com, an online surety bond agency that issues surety bonds nationwide. As a part of the company's ongoing educational outreach program, Danielle writes informational articles that help construction professionals better understand surety bonds.