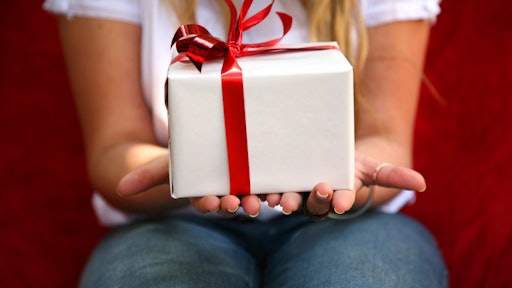 Well, "it's beginning to look a lot like Christmas" for most contractors, even as many are finishing up their year with as much energy, hours and focus as can be had this late in the year. Just getting that one more job in can be the extra bonus of a good year; maybe even help us complete a great year.
Like many contractors, you have probably already attended one or more holiday parties. As one contractor told me recently, "We're doing our 'Holiday Part' in January this year. No sense in competing with all of the other companies who are renting banquet rooms or restaurants." Actually I've seen this as a trend for many companies tired of fighting over when to hold a party that actually draws most of the workers, not to mention the hassle of finding a place to hold the party.
It is in the spirit of Christmas that I would like to encourage you in yet one last customer service tip, let's call it, Customer Service "Plus." What's the "Plus"? It's giving all of your customers this year a special gift — an incentive really — to do more work with you next year.
What might a "Plus" incentive look like? Consider a few ideas for something you might yet have time to do before the big gift-giving day.
Plus #1: A $100 coupon toward any of your services
You may not think this is of interest to some of your customers, especially if you have commercial customers, but even condo managers enjoy receiving from their contractors. The coupon might include a list of service options that they can select from. Contractors have often found just providing this coupon will initiate a reminder by the customer to call you about some need of theirs of higher dollar value.
Plus #2: Tickets to local holiday show or theater
Depending on where you're located, there are an abundance of holiday shows, especially at local dinner theaters or high schools looking to raise money for a worthy cause. This gift sends a strong message to your customers that you are community minded and enjoy sharing some Yuletide cheer!
Plus #3: 3% - 10% discount off of their next project
OK, call me selfish but I can't let even the gift-giving season prevent me from helping to seed some work for the new year. What percent discount to give completely depends on what you can afford, of course, but I would recommend at least a 3% to 5% starting point. You might combine this discount with some other offer or perhaps allow the amount of discount to be determined by the amount of work that a customer has completed (and paid) this year. The often-repeat customer perhaps might receive a 5% to 10% discount incentive where a first time customer might receive the 3% to 5% discount range.
Plus #4: Give away end-of-year site reviews
This "gift" is actually a great way to get reacquainted with customers who have not done much work in the past year or so. Develop your own "12-Point Inspection" that you could easily complete in checking out the property of the customer. You may actually be involved with doing an inspection of work that a competitor completed. Don't overlook this little "Christmas Treat" as many customers are often interested in not only what they may need to do to keep their building, site or investment up-to-par but may also enjoy you giving them your perspective on your competitor's workmanship. Be careful — don't bad mouth your competition, but be quick to offer what your company would have done different…and better!
Plus #5: A simple and sincere "thank you"
Everyone likes to get a "thank you" in the mail or in person. Your customers spent money with your company and telling them "thank you" one more time should not be a problem. Besides, it fits the giving spirit of Christmas to provide such a gift. Dress up a nice "thank you" card that has the touch of Christmas spirit about it. Maybe stick in a candy cane or a small package of hot chocolate or apple cider, but let you customers know, one more time, that you are thankful this holiday season for having served them.
OK, enough of the gifting. Let me briefly address a few end-of-year close-out tips that you should include in your year close out.
Review all of your outstanding Accounts Receivables and put together a plan for collecting. While this is not always positive energy to complete, it must be done and you should be bold and clear in your action steps involving the contacting of those customers with dated amounts of money owed.
Take a complete inventory of every piece of equipment and tool in your company. It is amazing how many contractors don't do this and then wonder, come the new season, why they can't find some tools or even equipment they thought they had in their inventory.
Develop and execute a preventive maintenance program for all of your equipment and tools. Like most contractors, we're so busy during the year that we often delay good maintenance of equipment and we're way too quick to just buy more tools late in the year. But such oversight is really a sign of either laziness or poor planning. Trust me; contractors who are disciplined in their equipment and tool maintenance are also disciplined when it comes to completing work right the first time.
Schedule a few employees to re-inventory the good stuff and either sell, give away or throw away the other. Strike while the iron is hot with more memories still fully active at season's end rather than wait even till mid-January to determine what things stay and what things are to go. Besides, if you do this before the end of the year you may be able to give items to your workers who are talented enough to fix a broken tool or small equipment item.
That's about all the holiday cheer I can generate so I hope you will put to work some of the ideas shared here this Christmas season. "Tis the season to be jolly" and I sincerely hope that you have a great Holiday Season. No matter your form of worship or observance at this time of year, remember that it truly is more blessed to give than to receive!