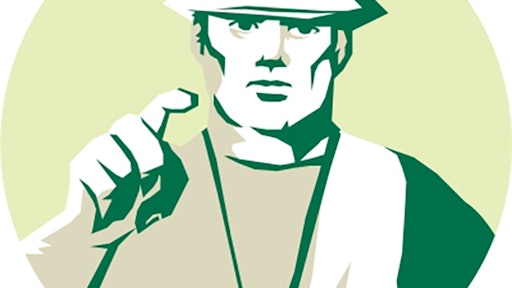 What workforce challenges does your construction business face?
Open jobs for which it is difficult to find workers with the right skills?
Positions with high turnover?
Occupations where a highly skilled workforce is retiring?
Challenges helping workers keep pace with continuing industry advances?
Positions requiring skills that can be learned on the job?
Difficulty in attracting new talent?
If the answer is "yes" to any of these questions, then apprenticeship could be the right strategy to meet your needs for skilled workers.
Almost 14%, or 5.5 million Americans ages 16 to 24 are neither in school nor working. Clearly the "college-for-all" approach isn't adequately preparing young adults for the modern workforce. A national, high-quality youth apprenticeship model, where students earn while they learn, can help fill this gap. And there are programs not just in the construction trades, but also in sectors as diverse as IT, finance, healthcare and hospitality.
Registered Apprenticeships are work-based learning and post-secondary earn-and-learn models that meet national standards for registration with the U.S. Department of Labor or federally recognized State Apprenticeship Agencies.
Apprenticeships develop highly skilled employees. Once established, they also reduce turnover rates, increase productivity, lower the cost of recruitment and increase safety on the job site.
Today, 91% of apprentices remain employed after completing their programs, with average annual starting wages above $50,000. Workers in occupations that are typically filled by apprenticeships had a median annual wage of $47,560 in 2015, 32% greater than the median for all occupations at $36,200. The return on investment for employers is substantial, as studies indicate that for every dollar spent on apprenticeship, employers receive an average of $1.47 in return in the form of increased productivity, reduced waste and greater front-line innovation.
Key advantages of Registered Apprenticeship training:
Participants earn wages from employers during training
Programs must meet national standards
Programs provide on-the-job learning and job-related technical instruction
On-the-job learning is conducted in the work setting under the direction of the employer's personnel
Training results in an industry-recognized credential
Registered Apprenticeship is used widely across all industries and includes union and non-union programs. Sponsors include unions, but also employers, community colleges and universities, workforce investment boards, industry associations and the military.
The Department of Labor credential that participants earn is nationally recognized and with receipt, the apprentice is elevated to journeyworker status that leads to increased pay and upward career opportunities.
Today, most Registered Apprenticeship opportunities include on-the-job training and classroom instruction provided by apprenticeship training centers, technical schools, community colleges and distance learning. Often Registered Apprenticeship sponsors work directly with community colleges that can provide college credit for qualifying elements of the program.
The U.S Department of Labor's Office of Apprenticeship works in conjunction with State Apprenticeship Agencies to administer the program nationally. These agencies are responsible for registering apprenticeship programs, protecting the safety and welfare of apprentices, issuing Certificates of Completion of Apprenticeship, promoting new programs through marketing and technical assistance and assuring that programs provide quality training and produce skilled and competent workers.
For each year of the apprenticeship, the apprentice will receive normally 2,000 hours of training on the job and a recommended minimum of 144 hours of related classroom instruction. The duration of apprenticeships ranges from one year to six, depending on the complexity of the occupation, but most programs are four years in length.
Construction trades provide the most opportunities for registered apprenticeships in the U.S. Department of Labor's ApprenticeshipUSA program, with more than 132,000 participants in 2015 – 47% of all active apprentices that year – in construction vocations. But contractors who don't have access to an apprentice program that suits their needs can start new ones.
Since President Obama's 2014 State-of-the-Union call to action to expand apprenticeship, the U.S. has added almost 115,000 new registered apprenticeships – the largest increase in nearly a decade.
Successful apprenticeships are born from collaboration among partners who have substantial interest in developing quality labor – businesses, workforce intermediaries such as industry associations or labor organizations, secondary and post-secondary educational institutions, the public workforce system and economic-development and community organizations. Partners work together to identify the needed resources, design the apprenticeship program, and recruit apprentices.
Find and contact workforce investment boards and community colleges in your region at America's Service Locator.
Core components of Registered Apprenticeship programs include:
Business Involvement. Employers are the foundation of every apprenticeship program and the skills needed by their workforce are at the core. Businesses must play an active role in building the program and be involved in every step in designing the apprenticeship.
On-the-Job Training. Apprentices in every program get hands-on training from an experienced mentor at the job site for typically not less than one year. On-the-job training is developed through mapping the skills and knowledge the apprentice must learn in order to be fully proficient at the job.
Related Instruction. Instruction that complements on-the-job learning delivers the technical and academic competencies that apply to the job. It can be provided by schools or by the business founding the program. Education partners collaborate with business to develop the curriculum based on the skills and knowledge apprentices need. Partners work together to identify how to pay for the related instruction, including the cost to the employer and other funds that can be leveraged.
Rewards for Skill Gains. Apprentices receive increases in pay as their skills and knowledge improve to motivate them as they advance and reflect their increasing value to the business. Start by establishing an entry wage and an ending wage, and build in progressive wage increases through the apprenticeship as apprentices attain skill benchmarks.
National Occupational Credential. Every graduate of a Registered Apprenticeship program receives a nationally recognized credential. As you build the program, keep in mind that apprenticeship programs are designed to ensure that apprentices master every skill and have all the knowledge needed to be fully proficient for a specific occupation.
Get more information on starting an apprenticeship program in this Apprenticeship Toolkit.
Use the state apprenticeship offices to find out more about existing programs, potential partners, and get questions answered.
In September 2016, the U.S. Department of Labor made more than $20.4 million in contract awards to 14 national industry intermediaries and national equity partners to expand apprenticeship opportunities across the U.S. Part of an historic investment in apprenticeship, the contracts will support growth of apprenticeships and increasing demographic diversity and inclusion in apprenticeships among traditionally underrepresented populations.
"Apprenticeship is a tried and true strategy for employers to build the talent they need to compete and grow and for workers to gain the skills and credentials that put them on the path to quality, middle-class careers," said U.S. Secretary of Labor Thomas Perez. "The funding will help ensure that as we grow apprenticeship in America, all workers – including women, people of color, and people with disabilities – have the opportunity to punch their ticket to the middle-class through apprenticeship."
Find registered apprentice programs near you
Find sponsors of registered apprentice programs