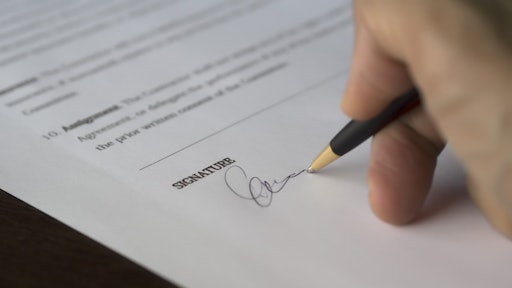 Pixabay
There can be no doubt that the COVID-19 crisis has affected every business out there. Some industries were hit quite hard (restaurants, bars, sports and related), while a few have experienced an increased demand for their products and services (cleaning companies, makers of at-home fitness equipment, etc.) But most companies fall somewhere in the middle – things are slower, but perhaps another small door has opened, and they remain hopeful.
Working in the equipment financing industry allows for a front-row seat to how small businesses perceive the overall economic outlook. In general terms, the rosier the future looks, the busier we get. And the more pessimistic the future looks, the less the phone rings. Pretty basic stuff, really.
Right now, we're seeing neither side fully. Of course, there is a sense of uncertainty – nobody knows fully what the economy, or even America itself for that matter, will look like in a year or two. And while it's true that businesses that have remained open have slowed down in general, we are still feeling a sense of optimism. The shutdown was forced upon us - it wasn't the natural ebb and flow of the economy that caused previous booms and recessions. The "off" switch was purposefully hit, so there's a sense that the economic conditions that spurred years of growth are still there, waiting to emerge again.
A New Type of Borrower May Be Here to Stay
Speaking of emerging, we are now seeing a new type of B2B equipment financing customer - the company that has excellent credit and ample cash reserves who previously always paid cash for equipment. And now they are turning to financing to buy equipment, some for the first time.
This type of company, for whatever reason that made sense to them, historically eschewed debt. Maybe the owner was someone who did not like to borrow money, or perhaps it was more of an organizational decision not to pay interest when they didn't need to. And for years, this is how they operated.
But right now, with an uncertain future, they have come to the conclusion that it's much better to borrow money to buy equipment and keep their own cash on hand for emergencies. The top five industries where we're seeing this new type of borrower include: construction/paving, landscaping, computer hardware/software, auto repair and packaging.   
This is pretty fascinating, and perhaps it's also a lesson going forward. If there's one thing this crisis has shown us, it's how fragile everything we take for granted truly is. Think about it – one week we're looking forward to baseball's opening day, and the next week, sports leagues started shutting down, with the rest of the economy close behind. In the blink of an eye, everything changed.
So with everything changing, these companies that never before financed equipment had a decision to make when they needed equipment – pay cash or finance?  And they are feeling much better about financing needed equipment purchases right now. Money in the bank is a great thing to have anytime, but when times get hard or we're in an emergency, it's almost paramount. 
When equipment financing companies market themselves, they have historically used "Financing equipment purchases lets you keep your own money for other uses or emergencies" as part of their sales message. It's a good missive because it's a very valid point. But it's taking on an even greater importance right now, and companies are paying attention.
Moving Forward – a New Trend
It's my personal feeling that all companies will be forever changed by this experience. The fragility of all things normal, and the speed at which everything changed, caught us all by surprise. 
Excepting the uptick in sales certain companies experienced (e.g., makers of face masks), the companies best able to weather the storm have two things in common: good credit and cash reserves. And as I've stated, they go hand-in-hand. This will mean companies that never liked borrowing before will likely start doing it to better preserve their own cash, so they're better prepared for whatever the future brings.
Chris "Fletch" Fletcher is a senior VP of national accounts at Crest Capital, the nation's #1 small business equipment financing specialist. Visit them online at www.crestcapital.com.