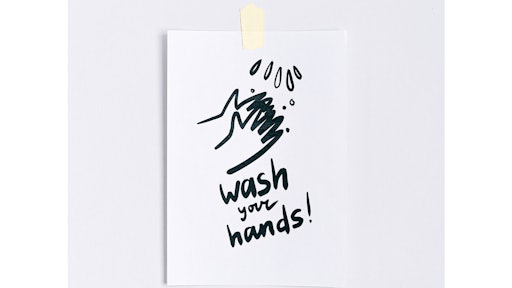 While some states kept construction sites open, there were a few that forced them to shut down. As the government allows more companies and industries to reopen, construction workers are starting to return back to work. This has left some workers who are returning feeling worried and anxious about health safety issues at construction sites. Here are a couple of steps employers can take to help ease worker's concerns and reduce potential absenteeism.
1. Establish Clear Communication Channels
Employees more than ever are looking for signs of guidance and leadership from their employers. They want to know that employee safety is a priority to the managers. Establishing clear communication channels to answers their questions will help them feel more confident in their safety.
Preferably, you should set up a meeting before any work starts so you can answer any questions they may have. You should also consider setting up routine meetings to give them any potential updates if needed. Building up their confidence in your ability to keep them safe will raise morale and improve relations with your workers' long term.
You should also consider setting up a FAQ that's posted at the job site visible to employees with answers to common questions. This can include things like, "What safety procedures are in place? What steps should be taken if they start to feel any symptoms or observe symptoms in others? What financial options are available to them?".
2. Establish Proper Safety Procedures
Establishing safety procedures so that your employees are safe while doing their jobs is an important step to take to help ease their concerns. Move schedules around to help ensure there are not too many people at the job site at one time is an important first step.
You should also consider tool usage. While sharing tools was a common practice before the pandemic hit, that might require a change. If tools must absolutely be shared between workers, then you should be providing cleaning wipes to clean the tools after each usage and exchange.
As the entity responsible for their safety, you should be keeping up with updates from the CDC and OSHA to ensure you are providing the best safety practices for construction sites.
3. Look For Signs of Stress
COVID-19 is all over the news and workers are worried they might catch the virus and take it back home to their families. This creates stress and anxiety in your workers which you need to watch out for. On-site managers should be on the lookout for signs of stress in their employees.
Employees won't always speak up on how they truly feel, so it is up to those in charge of them to help detect any unhealthy emotions in them. For construction workers who are already at a high risk of mental health issues, this pandemic certainly doesn't help. Make sure yo keep your employees mental health a top priority right now.
4. Offer Guidance To Programs Available To Them
Unfortunately, the Employee Assistance Program (EAP) services are underused in construction. Often for a variety of reasons but perhaps the most common reason is that employees simply don't know too much about them.
It's a good idea to contact your EAP representatives to have them come in one day during lunch or set up a specific meeting to highlight some of the services available to the workers. EAP's are there to help workers with any type of issues they may be experiencing ranging from financial, legal and interpersonal relationships. Even just having flyers up around the job site that lists the benefits of these services can make a change for the good.
5. Take Steps to Reduce Absenteeism
As the public remains fearful of the pandemic, it's more than expected that a few workers might be too scared or worried to show up for work. By following the steps highlighted above you can help curve absenteeism and put workers at ease. Establishing clear communication channels, safety procedures and offering guidance goes a long way to improving relationships with workers and keeping their morale up in these grueling times.
Mark Soto is a roofer and a construction freelance writer. You can reach out to him through his blog ContractorAdvisorly.