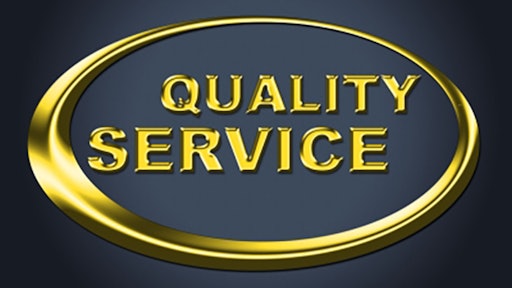 A good friend of mine recently sent me an email about an experience he and his wife had with a few "less than stellar" contractors. Being a recently retired president for a very good general contractor based in the midwest portion of the United States, and still quite active as a risk management consultant, Jeff knows something about building. Let me share with you his recent experience.
Brad,
Ok! So now it has hit home. Because of the industry's push for cheaper labor coupled with the retirements of experienced mechanics, I have been exposed to the erosion of quality in the industry. We had some upgrades done to our condo along the coast. The general contractor's drywall crew, tile setters and carpenters were very good. I expected that. I spent quite a bit of time qualifying the contractors in the area.
But then the GC hired some sub-trade contractors. The cabinetry, which was custom made in Minnesota, was very good. But the finish was not. So now, all of the doors have been taken off and sent back to be refinished. It seems in their rush to "finish" they forgot to apply the final coat of "finish."
The plumber's young helper only hand tightened the fittings under the sink. Surprise, the drain lines leaked. But in order to be consistent (are you feeling the sarcasm yet?), they also reversed the hot and cold connections on one of the sinks. After running 50 gallons of cold water trying to shave, I finally figured this out.
My wife joined the frustration party, too. She spent a tremendous amount of time selecting the granite for the countertops. Once the slabs were at the fabricator, we went with the GC to meet with the fabricator to mark on the slabs where the cuts were to be made. We also gave them a sketch of how the layout was to work. They came to the condo, took their own measurements and of course, screwed up the final cuts on one of the tops. Since the entire slab was used, it took weeks to find a matching piece to finish the work.
The electrician didn't want to be left out of the fun so he left out a code-required receptacle and put a switch in the wrong location.
Since I'm personally getting ready to paint one of the bedrooms, I think I will use the wrong paint at least twice. That way I can stay with the theme!
This ain't sarcasm…it's facts!
Jeff
Knowing Jeff, I laughed at his tongue-in-cheek humor about the realities of so many less-than-par contractors. He rightly points out that with the push for cheaper labor, the number of current craftsman who are retiring, coupled with the fact that not as many young men and women are choosing construction for their career, we may be in for some very challenging days recruiting future construction workers.
But let me steer us back to some learning points about Jeff's experience and, undoubtedly, the experience of many customers in need of great workmanship provided by contractors of all breeds.
1. Plan, plan and plan
You've heard this from me before, but there is simply no substitute for the entire planning process. From pre-construction to the daily planning needs to the final planning for a successful closeout, planning must be mandated with heavy consequences if it's not carried out.
2. Conduct your own "Spring Training"
With the candidates for hire in our industries there are certainly fewer natural or developed mechanical skilled people than in past years. However, we do still need to identify what potential each new worker has for our trade and work hard to develop that talent. Contractors will need to create their own training program — "spring training."
Just like the professional baseball player who relearns the basic fundamentals of catching, fielding, throwing and hitting, so too should we be putting our workers through the basics for our trades. Don't do this alone; enlist some of your more experienced guys and gals to teach some of the basics. You may actually help bring the experienced and less experienced workers closer together in the process.
3. Provide customers with your project planner
Ok, now we're going out on a limb. As you begin a new project provide your customer with the "line of sight" work process your crew will be following.
Now, many of my clients use their "next week look ahead" to meet this need. Consider for just a moment how impressed a customer will be when you actually provide them the road map of how you are going to repair, install, clean up, tear down, or build the project that they have contracted with you to provide. Trust me, the large general contractors all make no secret to share the schedule with their clients; in fact, it is required of the contract in most cases.
Now, don't get lost with this third lesson learned. If you are doing small scale work, the project plan might be no more than four to five steps that will be executed. But the homeowner (like Jeff and his wife) or the business owner will appreciate you allowing them to see what will be conducted on their property.
4. Increase coaching and OTJ learning with new workers
A younger worker who misdirects the hot and cold lines for a sink is either in great need of the basics or is playing a crude game of "payback" that needs to be disciplined. Let's assume the plumbing contractor in Jeff's case was lacking experience and just didn't pay enough attention somewhere along the way in his learning. With so many new faces to our construction areas today, it is very prudent of any contractor to either personally provide some close coaching or have some of their experienced hands do the same.
5. Perform a final review and "final project review"
Known by some contractors as "post mortems," this is simply requiring your workers to go back and to do a final assessment of the finished work. Trust me, had the young plumber simply checked his work out after the water was turned on he could have easily made the switch and the customer would not have even known about the minor mistake. Had the cabinetry producer inserted some assessment of final finish, and had the workers followed — with documented proof — that they had applied the final finish, Jeff's GC would have had the final product installed the right way the first time; less expense for everyone involved and less frustration from an experienced customer.
Your company should have a formal document that provides your crews with the "final review" reminders and assessments. The responsible workers who performed the job and the acting crew leader should sign this checklist of items. You'll still have a few mistakes here and there, but I guarantee you that the number of mistakes will begin to decline as the crews begin to look more closely what they are doing.
There is no more difficult customer for a contractor than another contractor, right? Yet, we need that scrutiny at times as we more often get passes from the "novice" customer who really doesn't understand construction in general, not to mention our particular area of specialty.
Let's learn from great teaching moments that can be found on each and every job. Let's learn from a frustrated and seasoned contractor who just happens to have enough humor in him to allow us to learn from his experience. Go back and review each of the five points listed here and assess where your firm is at this point.
Don't assume anything is going well…make sure your guys are not mixing up the "hot and cold" lines. Your customer may not have the sense of humor that Jeff did with his contractor.
Here's to applying the "final finish"!