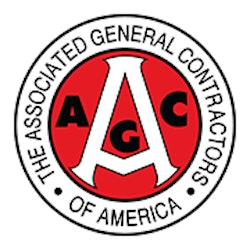 This year marks the 70th anniversary of the enactment of the Davis-Bacon Act. So, what has changed in 70 years? While the law itself hasn't changed much; but the administration of the law has changed significantly, causing concern for many contractors with federal and federally-assisted construction contracts.
Have federal prevailing wage rates in your area suddenly increased?
Do you know how to appropriately challenge a wage determination with success?
How do you handle it when your worker's job classification isn't listed on the wage determination?
And what about audits? Is your company prepared for a Davis-Bacon audit?
What are the problem areas that are showing up in current audits that your company can avoid?
Davis-Bacon wage rates are increasing and so are the Department of Labor's audit and enforcement efforts. This advanced-level, two-part webinar will explain to federal construction contractors how things are changing and how you can safeguard your company from risks arising under the Davis-Bacon Act today.

Bonus: All registrants will receive three months of on-demand access to AGC's pre-recorded webinar "The Davis-Bacon & Related Acts: The Ins and Outs of Federal Prevailing Wage Law." Whether you are new to federal contract compliance or just in need of a refresher on Davis-Bacon compliance from A to Z, this detailed two-part webinar will provide you with the knowledge you need to understand the Davis-Bacon and Related Acts requirements in a contractor-friendly manner.
WHAT: The Davis-Bacon Act Today: What's New for Construction Contractors
WHEN: Part 1: December 7, 2011 2:00-3:30 PM ET
             Part 2: December 8, 2011 2:00-3:30 PM ET
Speakers:

Natalie Boan
Branch Chief, Construction Wage Determinations
WHD U.S. Department of Labor
Deborah Wilder
President
Contractor Compliance and Monitoring, Inc. (CCMI)
Timothy Helm
Government Contracts Branch Chief
Office of Enforcement
WHD – U.S. Department of Labor
Kris Talynn, SPHR
Director of Human Resources
Okland Construction
Companies in this article