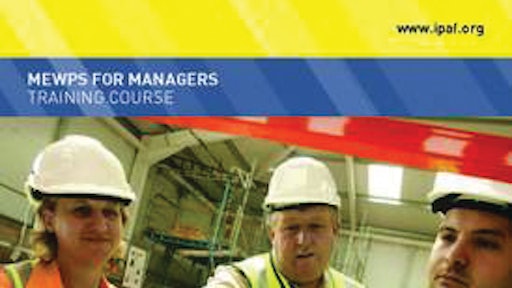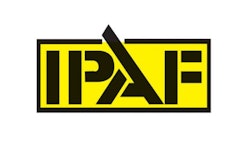 AWPT, the North American subsidiary of IPAF, offers an aerial work platform (AWP) training course that assists supervisors and managers in preparing for and safely coordinating various types of AWPs on site.
The one-day AWPs for Managers course provides attendees with the basic information every manager should know about planning, selecting and preparing for the use of AWPs on sites, from paperwork to logistics. This includes regulations, recognition and avoidance of hazards, risk assessment, and looking at the various types of AWPs available and what they are best suited for.
The course does not qualify attendees to operate AWPs. However, attendees will receive instruction and training that will allow them to effectively address all aspects of AWP safe use on their projects.
According to one site manager who recently completed the course, "The course covers everything managers need to know about using aerial work platforms. It makes you totally aware of every possible danger. I now pay more attention to planning and control, and doing the risk assessment. For instance, I am more aware of the need to select the right machine and to walk the worksite prior to using the equipment."
The course content includes topics such as: Regulations & Standards, Machine Types and Use, ANSI Responsibilities, Operator Training and Familiarization, Pre-start and Workplace Daily Inspection, AWP Fall Protection, Hazard Awareness and Prevention.
Attendees who successfully pass the written test at the end of the course will receive a certificate of completion. The course is targeted at project managers, construction foremen, supervisors and other construction personnel.
AWPs for Managers is available from selected AWPT training centers. For more information on this course offering, e-mail [email protected] or visit www.ipaf.org/en/training/management-training/