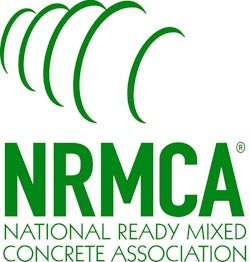 Speakers have been selected for the National Ready Mixed Concrete Association's 10th annual International Concrete Sustainability Conference, to be held May 12-14, in Miami. Over 60 world-renowned experts will present the latest developments related to design, specifying, manufacturing, testing, construction, maintenance and research of concrete as they relate to sustainability. The conference is co-sponsored by the Iberoamerican Federation of Ready Mixed Concrete (FIHP) along with other industry groups and corporate supporters.
Keynote speakers and topic include:
Nichole Hefty, chief, Office of Sustainability, Planning Division, Miami-Dade Dept. of Regulatory and Economic Resources, U.S., will discuss the challenges of climate change and steps Miami-Dade County is taking to mitigate weather disasters.
Leslie Chapman-Henderson, president and CEO, Federal Alliance for Safe Homes (FLASH), U.S., will present Resilience on the Rise: A Report on the Disaster Safety and Mitigation Movement.
Kirsten Ritchie, director of sustainable design, Gensler, U.S., will address the growing demand for transparency and corporate social responsibility in the building sector.
Technical speakers and topics include (partial list):
T. Reed Miller, executive director, Concrete Sustainability Hub, MIT, U.S. – Evaluating the Environmental Impact of Pavement-vehicle Interaction (PVI) using Life Cycle Assessment (LCA)
Michael Thomas, professor, University of New Brunswick, Canada – The Use of Reclaimed Fly Ash in Concrete
Jacob Ellis, researcher, Texas State University, USA – Modeling the Life-Cycle Impact (LCI) of Concrete through Comparative Life Cycle Analysis (LCA)
Jamie Meil, director, Athena Sustainable Materials Institute, Canada – Athena Impact Estimator for Highways – A Web-enabled Environmental Life Cycle Assessment Software for Assessing Regional Materials Manufacturing, Roadway Construction, Use and Rehabilitation Life Cycle Stages
Alejandra Benítez, researcher, Buenos Aires University, Argentina – Concrete Mixes with Recycled Aggregates: From the Laboratory to the Field
Ahmed Abdalqader, researcher, Cambridge University, United Kingdom – Sustainable Binder Based on Sodium Carbonate Activated Fly Ash/Slag and Reactive Magnesia
Daniel Duque, research engineer, Argos, Colombia – Beyond EPDs: Using LCA Models and Data to Develop Sustainable Cements and Concretes
Matthias Eckert, researcher, University of Algarve, Portugal – Risk of Plastic Shrinkage Cracking in Recycled Aggregate Concrete
Giorgio Ferrari, researcher, senior researcher, Mapei, Italy – Durability of Concrete made with Recycled Aggregates
Rabin Tuladhar, senior lecturer, James Cook University, Australia – Development and Application of Recycled Plastic Fibers to Reinforce Concrete
Matthieu Horgnies, research scientist, Lafarge, France – An Innovative Depolluting Concrete Doped with Activated Carbon to Enhance Air Quality
Dirk Kestner, principal and project manager, Walter P Moore, U.S. – Concrete Specifications and Whole Building LCA in LEED V4 – A Case Study
Rafic Minkara, researcher, Headwaters Resources, U.S. – Fly Ash Sustainability: Technologies to Mitigate the Impact of Sorbent Injection on Product Quality
Sean Monkman, vice president, technology development, CarbonCure Technologies, Canada – Using Carbon Dioxide as a Beneficial Admixture in Ready-Mixed Concrete
Tim Cost, senior technical service engineer, Holcim (US), Inc., U.S. – Enhanced Cementitious Efficiency in Sustainable Concrete Mixtures with PLC – Influence of the Chemical and Physical Properties of PLCs and SCMs
Larry Rowland, manager, marketing & technical services, Lehigh, U.S. – Resilience Matters
Napaporn Tangtinthai, researcher, Newcastle University, United Kingdom – Extraction, Use and Disposal of Construction Materials in Europe and Southeast Asia: Case Studies in Great Britain and Thailand
Xin Jiao, researcher, Florida International University, U.S. – Effect of Pavement-vehicle Interaction on Fuel Consumption by Field Measurement in Florida
Matthew Trussoni, assistant professor, University of Miami, U.S. – Sustainable Design Alternative for Reinforced Concrete Balconies in Coastal Environments
Joshua Hester, researcher, Massachusetts Institute of Technology, USA – Streamlining Life Cycle Assessments of Residential Construction.
A complete list of speakers and additional details about the conference are available online at www.concretesustainabilityconference.org. The conference provides learning and networking opportunities on the latest advances, technical knowledge, continuing research, tools and solutions for sustainable concrete manufacturing and construction. This year's conference will take place at the InterContinental Miami Hotel.
NRMCA is celebrating its 85th year of representing the producers of ready mixed concrete and the companies that provide materials, equipment and support to the industry. It conducts education, training, promotion, research, engineering, safety, environmental, technological, lobbying and regulatory programs. Learn more at www.nrmca.org.