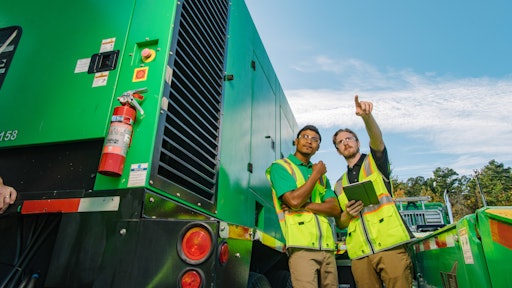 Sunbelt Rentals
Checklists, pre-start checklists, jobsite checklists — they make safety people feel better about their job and the safety of their people. And rightly so. When compiled correctly, they offer valuable information that can help prevent an incident or accident.
Jobsite Safety Analysis (JSA) lists are no exception. The JSA identifies hazards on a jobsite that risk injuring employees and defines ways to limit the exposure to them. This information is documented for employees to consult as part of the safety procedures they follow for every job.
The lists can be created any number of ways, but among the more effective approaches involves creating a living document with feedback from the employees doing the work. This can involve company briefings to gain input and, even more importantly, a post-job review process that allows employees to answer some basic questions:
What went wrong?
What worked well?
Where did we have to make do?
What surprised us?
After answering these questions, the checklist and procedure can be changed accordingly.
What should be included in a general JSA?
A JSA should be as specific and concise as possible. The list can start out generic; however, more advanced programs eventually have a JSA for each job with precise information. Having this level of detail helps eliminate the need to "recreate the wheel" every time a company encounters the same job. It also helps clearly identify hazards so employees can complete the job as safely as possible.
The first questions that should be asked on every JSA include the following:
Are employees trained to handle the task at hand?
Are they trained in Lock Out Tag Out (LOTO) and Confined Space procedures?
Are they aware of jobsite hazards?
The other questions to prompt the analysis can relate to:
Personal Protective Equipment (PPE)
Fall protection
Rescue plans and rescue staff
Access
Working-at-height access
Chemicals
Weather
Lifting
What additional questions should be on the checklist? Again, employees know. Ask them.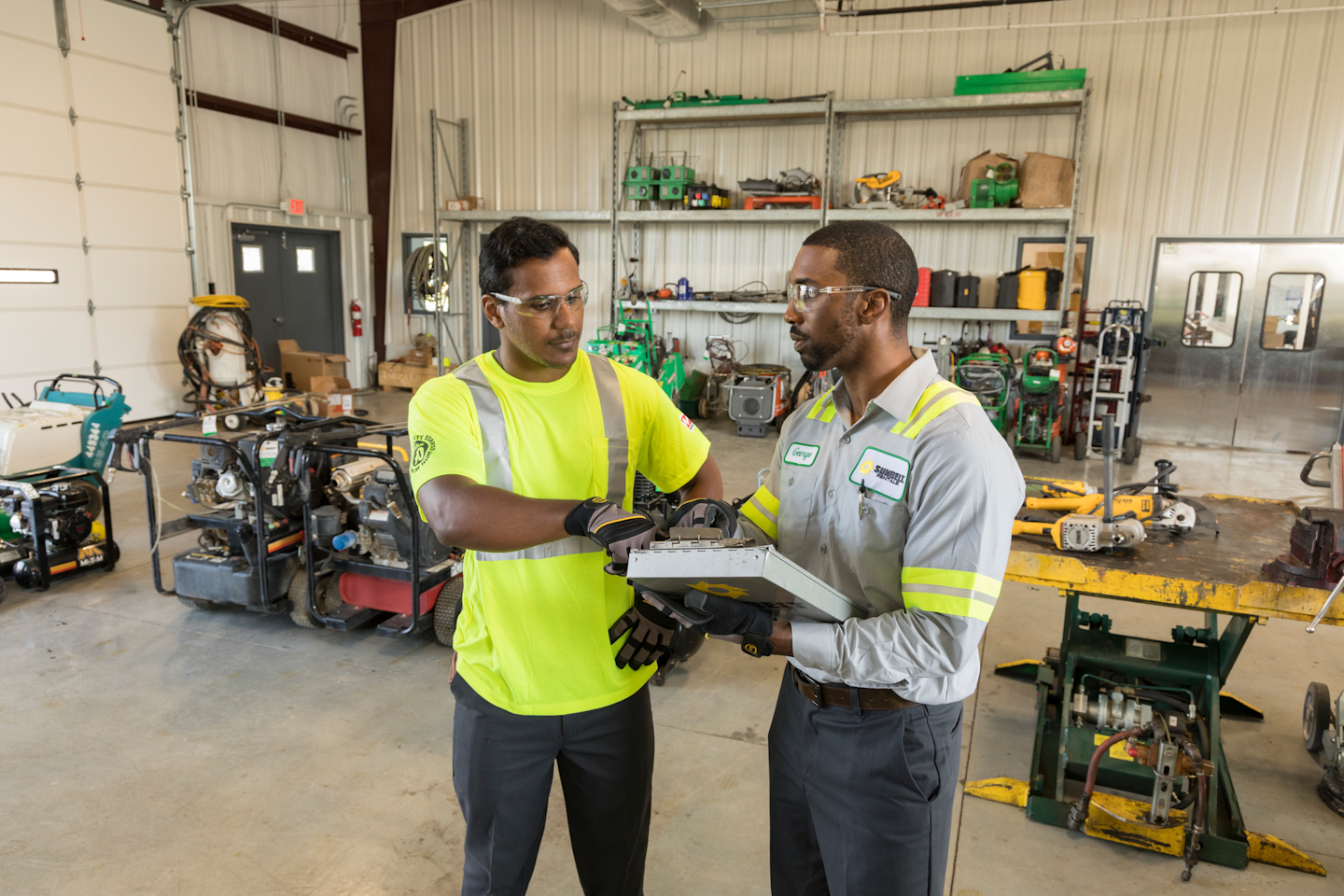 Employee feedback on JSA lists can involve company briefings to gain input and, even more importantly, a post-job review process.Sunbelt RentalsIt's helpful to include a review of the last job notes as part of a JSA to serve as a reminder of information to be included.
Ground conditions also change during travel to the jobsite. Weather events, including rain and wind, affect the safe use of construction equipment. Be aware of and keep up with the changing conditions in a JSA. Consider creating a JSA for each section of the work, and reassess when the team moves into another part of the job or work.
What should be on a JSA for aerial work platforms?
Safety must be taken seriously when it comes to aerial work platforms. Again, starting out with some questions can help generate conversation to build out the JSA for this equipment.
Are the operator and the occupants trained?
Will the lift reach the work area?
Will the surface support the lift?
Is there ground support?
Is there pedestrian or vehicular traffic to consider?
Are falling object protections in place?
Are there narrow aisles or power lines?
Is the weather, particularly wind, a factor?
As with any JSA, it's important to remember that it is a living, ever-changing document. Employees should constantly be on the lookout for all of the hazards listed.
For example, if cones are in place for pedestrian traffic but the pedestrians are still walking near or under the workspace, it's time to adjust the plan. Improve barricading, even if it involves having a spotter on the ground to keep pedestrians out of the area. Taking these steps is critical, since the company is responsible if someone is injured walking through the barricade. 
Making updates
To help maintain a safe jobsite, no matter the equipment being used, keep the JSAs up to date. It is recommended to review the JSA for each job every few months.
Keep adjusting. Keep reviewing. Keep employees involved in the process along the way and be sure they know how to access the JSA for review. Their involvement is key to making these checklists work.
Jeff Stachowiak is director of safety training, Sunbelt Rentals.