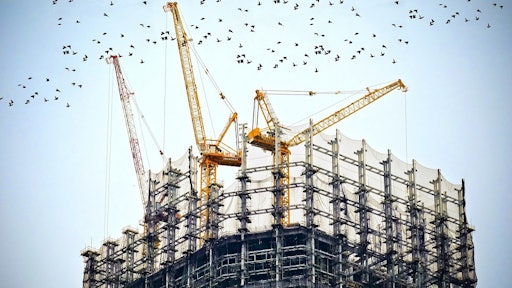 @Free-Photos – Pixabay
Editor's Note: The following article is brought to you by Build Media Group in partnership with ForConstructionPros.com.
The COVID-19 pandemic has forced many industries to reassess the way business is conducted and managed, and the construction industry is no exception. Adoption and implementation of innovative solutions have gained widespread popularity, and these changing trends are redefining the way the construction industry will emerge out of the pandemic in order to remain competitive.
The driving force behind the change, accelerated largely due to the pandemic, has been technology growth and adoption for safety, management, and monitoring, and driving leads in the construction industry. According to reports, it is estimated that the pandemic has cut short the time it takes to adopt some of these trends to under one year, what would normally occur in a span of three years.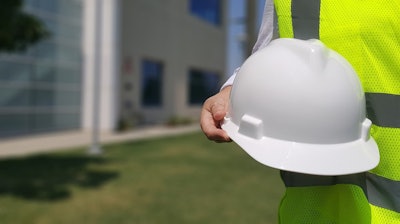 Workforce Safety and Protective Equipment
Prior to COVID-19, wearable technology had been slow to adopt by employers in the construction industry but is now emerging as a favorable solution for monitoring and safety of the workforce on site. In this new normal, more and more employers are working towards incorporating wearable technology to reduce safety threats on the job site, as well as, to monitor workers that are not socially distancing and for contact tracing.
Occupational Safety and Health Administration (OSHA) statistics revealed that approximately 20% of worker fatalities in 2019 were in construction. Wearable technology allows reducing safety issues and threats that are otherwise prevalent in the construction industry. Some of these include:
● Smart watches
● Wearable tech boots
● Smart construction helmets
● Augmented Reality (AR) safety glasses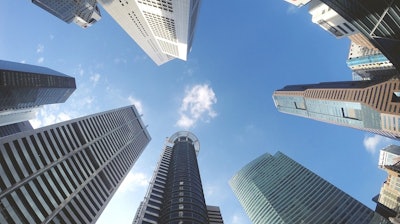 Use of Efficient Technology
Coronavirus has pushed many contractors to turn to technology to keep projects safe and moving—particularly to enhance efficiency. Incorporating efficient technology can help streamline project management to achieve effective results.
Efficient technologies like drones provide real-time data for planning, mapping large areas for survey and inspection of job site before construction. The use of Building Information Management (BIM) and Augmented Reality (AR) gives the option to plan a project in its entirety more efficiently by enabling 3D visualization of the project. It helps build, design, and construct accurate models and infrastructures, preventing rework and saves on building costs.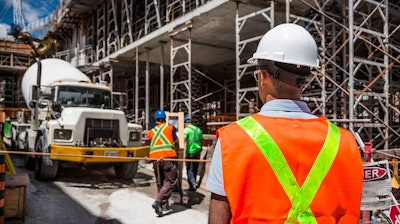 Remote Work and Mobile Access
New regulations realized by the onset of the pandemic require frequent use of remote/mobile applications in the construction industry for communication, inspection, and accountability at all stages of the project—for example, apps for virtual meetings, measuring assistant apps, and inspection and asset measurement software.
Mobile access allows the workforce and management to communicate efficiently and avoid delays for improved productivity. Moving forward, construction companies that incorporate mobile access to stay connected will have better control over their day-to-day activities and overall productivity.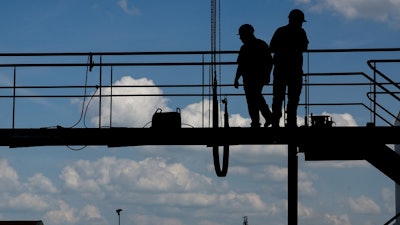 Construction Management Software Solutions
Essentially, the job of management software is to streamline project tasks and reporting for operations to run smoothly and efficiently. It also allows remote access for easier management and to plan and organize present and future projects. While there are various software services available, each offers slightly different features. This is why understanding the unique needs of your business is essential in choosing the right construction management software. Some of the features to consider include ease of integration with existing software and scalability to accommodate growing business needs. In essence, management software should sync all your operational needs for increased efficiency, and to minimize mistakes.
A software that is powerful, with several features, but not easy to use, does not promote efficiency. For onboarding purposes, any software that is integrated into your business operations should have a user-friendly interface. This reduces miscommunication and errors that can slow down productivity. Any software management software solution should ultimately work to improve the overall performance of a company in order to increase profitability.
It is ultimately to the benefit of the construction companies to accelerate and support innovative solutions that help them to stay competitive—even more so now than ever. As the economy moves towards recovery, digitalizing operations and processes in the construction industry will leave a positive long-term change in the sector—one that is safer, cleaner, and more efficient.