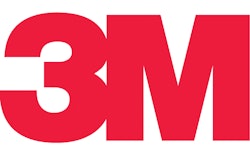 To help raise awareness of preventing fall hazards in the construction industry, 3M and Ryan Companies US, Inc. are participating in the Occupational Safety and Health Administration (OSHA) National Fall Protection Stand-Down, May 4-15, 2015. The Stand-Down is a two-week time period for construction workers to focus on the importance of fall protection and prevention in the construction industry just as summer construction season ramps up.
2015 National Safety Stand-Down Extended to Two Weeks in May

"The construction industry has historically seen a high number of fall-related deaths," said Chris Dujovski, Construction Segment Lead, 3M. "Nearly all of these deaths were preventable, which is why the Stand Down is so important for workers who are working at height nearly every day."
Minneapolis-based Ryan Companies, a third-generation, family-owned national developer, designer, capital investment consultant, builder and real estate manager specializing in fully integrated solutions, is holding a Safety Stand-Down event on Monday, May 4 at 9:45 A.M. at the $400 million, five-block Downtown East project in Minneapolis, Minnesota. The event will take place at the corner of 3rd Street and Portland Avenue South.
3M will also have its new mobile training center – the 3M Safety Roadshow – on site for the approximately 450 Ryan on-site employees and subcontractors to attend seminars throughout the day on personal protective equipment including fall, respiratory, eye and hearing protection.
"The safety of all workers on Ryan jobsites has always been our first concern. We make safety a part of the everyday routine – it's just how we do things," said Scott Beron, Corporate Safety Director, Ryan Companies. "Our No. 1 priority is to send every worker home to their families at the end the day."
"Fall protection was the top OSHA citation in 2014," added Andy Smoka, Minnesota OSHA. "This is the fourth year in a row it has been No. 1 on our list, so it's as important as ever to educate workers on the risks of falls from ladders, scaffolds and roofs."
Companies in this article