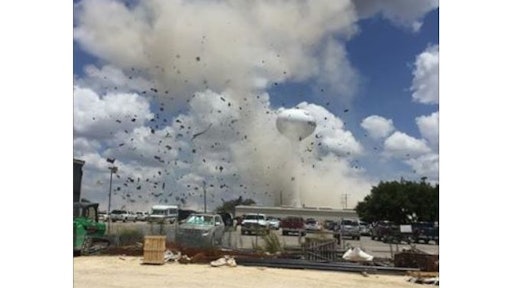 Cody Self and KWTX.com
One construction worker was killed and fifteen others were injured after an explosion collapsed part of an addition being added to a Texas hospital Tuesday. The worker who was killed is identified as Michael Bruggman, 45, of Rogers, Texas.
Bob Harrell, the Coryell County emergency manager, initially announced that 12 people were injured and all were construction workers. Subsequently, the tally of injured people has been increased to 15.
At the 25-bed hospital in Gatesville, Texas, 36 mi west of Waco, witnesses said an electric generator inside an uncompleted hospital expansion exploded. However, Dave Byrom, the hospital's chief executive, said the blast possibly started with a gas line.
(more on worker deaths at Texas hospital explosion . . . )