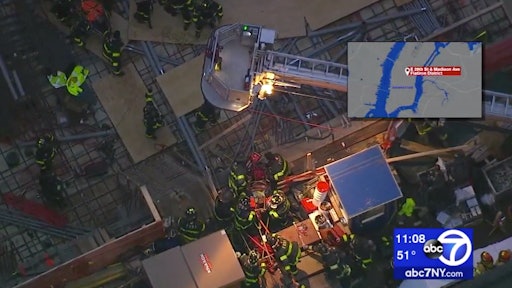 abc7NY.com
On February 5, nine construction workers pouring a foundation for a residential building in midtown Manhattan were taken to the hospital to be treated for carbon monoxide poisoning. The workers were pouring a foundation in a 60-square-foot area beneath the ground. Authorities say the workers were exposed to carbon monoxide readings of 750 parts per million — 10 parts per million is considered dangerous.
Investigators believe a gas-powered generator being used on site may have been the source of the carbon monoxide.
All the workers were treated with only two being reported in serious condition, but those workers should be ok.
The Department of Buildings has issued a Full Stop Work Order at the building site and cited the general contractor for failure to safeguard the site.
(more on the carbon monoxide incident at the NY construction site...)