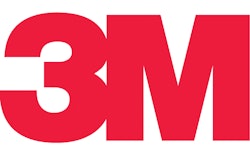 The new Manual on Uniform Control Devices 2009 (MUTCD), published by the Federal Highway Administration (FHWA), defines the standards used by road managers nationwide to install and maintain traffic control devices on all public streets, highways, bikeways, and private roads open to public traffic. A new standard, scheduled to go into effect on December 31, 2011, mandates the use of high-visibility safety apparel for all workers exposed to vehicle traffic on roadways in the U.S., including:
Workers near excavations
Workers in highway/construction zones
Law enforcement and first responders
Flaggers and crossing guards
3M has shared five easy steps that may help you ensure your employees are in compliance with the new policy.
Step 1: Understand Your Obligations Under Federal Regulations
The 2009 MUTCD is the primary regulatory document mandating the use of high-visibility apparel for all affected workers on roadways in the U.S. and will cover all roads "open to public travel."
All workers within the right-of-way are required to wear high-visibility safety apparel that meets performance Class 2 or 3 of ANSI/ISEA 107-2004, or equivalent revisions.
For in-depth legislation updates review: MUTCD, OSHA General Duty Clause, OSHA Letter of Interpretation, #20080829-8611, which points to ANSI 107
See special options for Law Enforcement, and Emergency Responders to comply with gear meeting ANSI 207, and NFPA standards (such as NFPA1971)
Step 2: Complete a Risk Assessment for Each Job Function
Determine the low-visibility hazards for each job description at your worksite, including:
Workzone Hazards: Roadway traffic speeds, workers' proximity to traffic and workzone equipment, task load
Environment Background: Time of day, seasons, weather, temperature exposure, equipment
Additional Considerations: Workplace exposure, garment appearance, laundry protocol
Step 3: Identify Garment Options for Each Job Function
Based on risk assessment choose Class per ANSI 107- 2010 (or 2004)
Choose apparel types such as jackets, rainwear, tee-shirts, or vests
Conduct an on-site visibility demonstration and/or wear test to confirm choices
Step 4: Create Garment Specifications
Prepare a specification that ensures that the garments you purchase comply with high-visibility standards.
Specify certified product only
Ensure the performance, color, sizing, customization, features, care guidelines, comfort, style and durability desired is received
Step 5: Implement Garment Program
Implement the garment program and issue garments to workers. Provide continuous education and training on:
Importance of wearing garments in the workplace environment
How to wear and maintain the garments, and when to replace
Repeat assessments as needed and adjust the program as necessary.
About 3M: A recognized leader in research and development, 3M produces thousands of innovative products for dozens of diverse markets. 3M's core strength is applying its more than 40 distinct technology platforms – often in combination – to a wide array of customer needs. With $23 billion in sales, 3M employs 75,000 people worldwide and has operations in more than 65 countries. For more information, visit www.3m.com.
Companies in this article