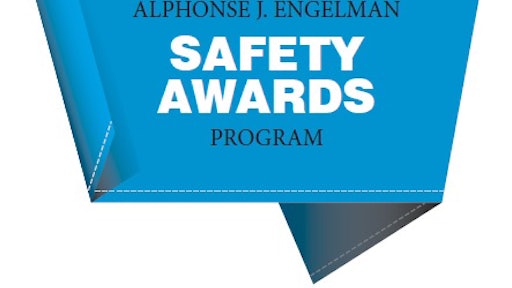 The Tilt-Up Concrete Association (TCA) announced the call for entries for the 2013 Alphonse J. Engelman Safety Awards. Submissions must be received by TCA no later than Sept. 11, 2013.
TCA created the Safety Awards program in order to recognize the contractors in the industry committed to maintaining safe working environments on their job sites. In 2007, this program was renamed "The Alphonse J. Engelman Safety Awards Program" in honor of past TCA president and champion of tilt-up construction safety, Al Engelman. Engelman helped introduce this industry awards program that now bears his name.
Presented annually at the TCA Convention, the Alphonse J. Engelman Safety Awards program was developed to enhance the TCA's overall mission to improve the industry through recognition and education, providing a new component emphasizing safety.
"The application process is very quick and easy and best of all, it is free for TCA members. We want to make participation as accessible as possible," said Mitch Bloomquist, Managing Director for the TCA. "This program recognizes achievement in perhaps the most important aspect of construction, safety."
TCA's Safety Awards Program recognizes companies based on the following categories:
Best Tilt-Up Safety Achievement Award: recognizes the firm with the lowest incident rate in 2012. Multiple companies with a zero incident rate will result in the award given to the company with the highest number of annual work hours.
Most Improved Safety Achievement Award: recognizes the firm with the most improved incident rate in 2012 from the numbers reported in 2011.
Zero Lost time Accident Achievement Award: provided to all submitting companies who achieved an incident rate of zero for 2012.
Certificate of Recognition: awarded to all companies whose incident rate fell below the national average for structure contractors, a number that was made available by the Bureau of Labor Statistics.
The application is available for download at http://www.tilt-up.org/awards/safety. Winners will be announced at the Inaugural Tilt-Up Awards Gala during the TCA Annual Convention in Houston, Texas, on September 30, 2013. Contractors with a fatality in 2012 are ineligible.
Companies in this article