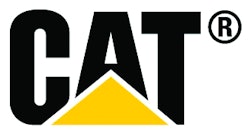 Caterpillar introduces Speak Up!/Listen Up! for Construction, a new safety training tool customized for the construction industry and developed in collaboration with 16 of the world's leading contractors including Atkinson Construction, Bechtel Corporation and Kiewit Corporation. The training materials are designed to foster safe work environments by helping employees overcome the anxiety that can be associated with giving or receiving safety-related feedback. The complete package includes videos, presentation materials, handouts and a facilitator's guide. All content has been tailored to reflect the specific challenges and risks inherent in a construction environment.
"Caterpillar has a long history of supporting our colleagues in the construction industry in the drive to continuously improve safety," said CEO Doug Oberhelman. "This project reflects our belief that at-risk behaviors on any jobsite can be minimized when people communicate openly about safety. We're pleased to have helped develop a practical tool that will engage, educate, empower and ultimately protect the men and women who buy and use our products."
David Watts, vice president and director of safety for Atkinson Construction, was instrumental in engaging Caterpillar in the project. Having already achieved success with standard versions of Speak Up! and Listen Up!, Watts envisioned a construction-specific tool and recruited key industry players to help customize it.
"Construction-focused messaging makes the material even more compelling to employees in our industry," he said. "Customizing the content was a way for the companies involved in the project to demonstrate our commitment to share world-class best safety practices."
The customization process aligns with Caterpillar's strategy to develop products and services to meet the unique needs of the industries we serve.
"The same is true for safety programs," according to Tim Crane, Caterpillar Safety Services manager. "This tool speaks directly to construction employees and helps them communicate in a way that enhances trust and respect. That's not just good for safety. It's also good for business in general."
Speak Up!/Listen Up! for Construction is available in English. General industry versions of Speak Up! and Listen Up! are available in 25 languages. For more information about each product and a list of language offerings, please visit safety.cat.com.
Companies in this article