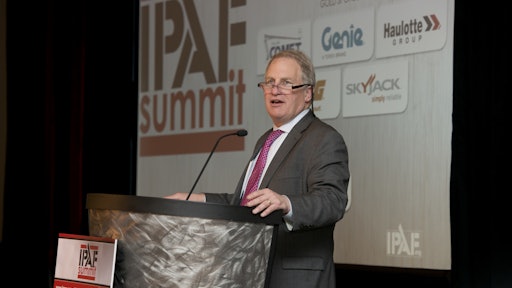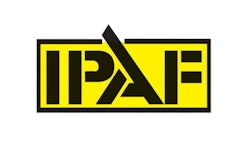 "Safety is not a luxury; it's a necessity that every worker deserves," said Jordan Barab, US Deputy Assistant Secretary of Labor for Occupational Safety and Health, speaking to an audience of about 250 at the IPAF Summit on March 26 in Washington, DC. 
Falls from height remain the leading cause of occupational fatalities in the US and many other countries. Preliminary data for 2013 show 574 fatal falls across all industries in the US, with 284 in construction and 88 in residential, revealed Barab in his presentation.
He commended the powered access industry for its commitment to providing safe equipment for work at height, and commended IPAF for providing training in multiple languages, including Spanish and Chinese, thus enabling training in languages that workers can understand.
Barab announced that OSHA would be turning its attention to aerial lift use in residential construction and also called on IPAF and its members to support OSHA's National Safety Stand-Down which runs from May 4-15. This is a major effort to prevent falls in construction through education and awareness that will involve some three million workers across the US. Details are at www.osha.gov/StopFallsStandDown
IPAF CEO Tim Whiteman confirmed that IPAF would give OSHA's Safety Stand-Down its full support, calling on resources from IPAF's accident reporting project and other safety campaigns. 
The next IPAF Summit will be held with the International Awards for Powered Access (IAPAs) on March 17, 2016 in Madrid, Spain. Watch for event details at www.iapa-summit.info 
Presentations from the IPAF Summit are available at the Resources section of www.ipaf.org