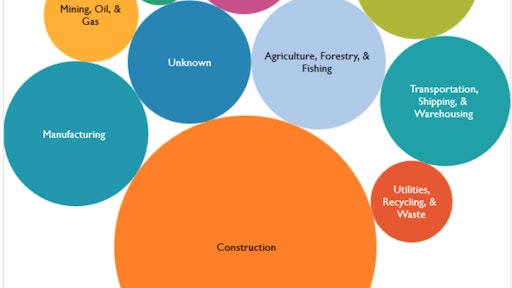 National Council for Occupation Safety and Health (COSH) and a coalition of worker safety groups released the U.S. Worker Fatality Database, which shows the names, people and stories behind the statistical reports of deaths on the job in 2014. It is the largest open-access data set of individual workplace fatalities ever collected in the United States. 
The database is a joint effort of workplace safety groups and advocates, including:
National Council for Occupational Safety and Health (National COSH)
AFL-CIO
Center for Construction Research and Training
Fe Y Justicia
Global Worker Watch
Knoxville Area Worker Memorial Day Committee
Massachusetts Coalition for Occupational Safety and Health (MassCOSH)
Northeastern New York Coalition for Occupational Safety and Health (NENYCOSH)
United Support and Memorial for Workplace Fatalities (USMWF)
Beyond OSHA Project
This unprecedented effort is driven by the lack of timely and comprehensive information currently available from governmental sources: The U.S. Bureau of Labor Statistics (BLS) just released its final report on occupational fatalities for 2013. And the BLS data omits the names of workers and their employers.
The  U.S. Worker Fatality Database identifies more than 1,700 workplace fatalities for 2014. This is likely to represent over one-third of the total cases of workplace deaths from traumatic events for that year. The database includes, where available, the name of the deceased, the employer and the circumstances of the death with links to OSHA and news accounts.
The data can be sorted by age, gender, city, state, industry and keywords such as "fall elevation," "electrocuted," "explosion" and other terms linked to the cause of death.
Interactive maps based on the data show information on specific states and industries in dramatic, graphical form.