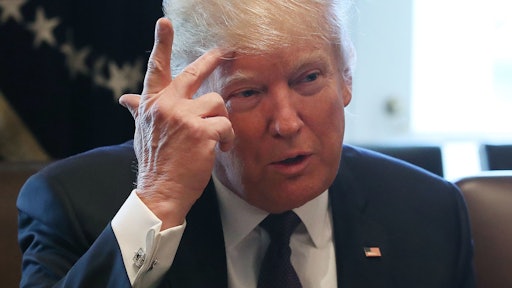 President Trump is considering attaching his $1 trillion infrastructure package to tax reform or healthcare in order to leverage support for his other legislative priorities.
In an interview with the New York Times, Trump said he may add infrastructure spending as a sweetener to another bill because it is "so popular" among lawmakers, especially among Democrats, who Trump referred to as "desperate for infrastructure."
"I'm thinking about putting it with another bill," Trump said. "Could be health care, could be something else. Could be tax reform."
Since the House failed to move on ObamaCare repeal last month, the administration may speed up its timeline for Trump's yet-to-be unveiled infrastructure proposal.
The legislation wasn't expected to be considered until the fall, but Transportation Secretary Elaine Chao said this week that a rebuilding package could come as soon as May.