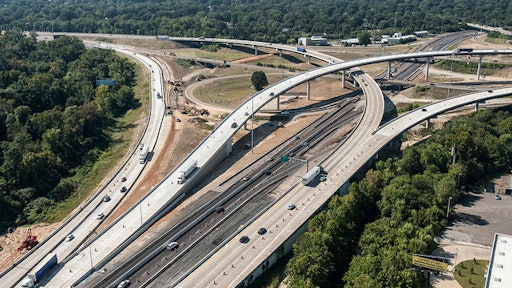 TDOT
The Tennessee House leadership's alternative to Gov. Bill Haslam's gas-tax proposal relies on a mix of increasing vehicles registration fees, imposing taxes on hybrid and electric and diverting a portion of taxes gathered in the sale of new and used cars to transportation projects. It is estimated to generate about $250 million for the state, $35 million for cities and $70 million for counties, which would help the state pay for its $10 billion backlog in road projects.
The new proposal does not increase the state's tax on gasoline or diesel fuel, according to details one of the bill's sponsors, Rep. David Hawk, (R-Greeneville), provided to the USA Today Network - Tennessee.
The plan also does not include the plethora of tax cuts featured in Haslam's proposal, which seeks to raise the tax on gasoline by 6 cents over three years. The governor's plan calls for cuts to the state's sales tax on groceries, as well as the franchise and excise tax, and most recently provides additional property tax relief to eligible veterans and the elderly.
In a statement Monday, Lt. Gov. Randy McNally (R-Oak Ridge) said, "It is simply unacceptable to put everything Republicans have worked for at risk when we have a plan on the table that funds our roads and gives every Tennessean a tax cut."