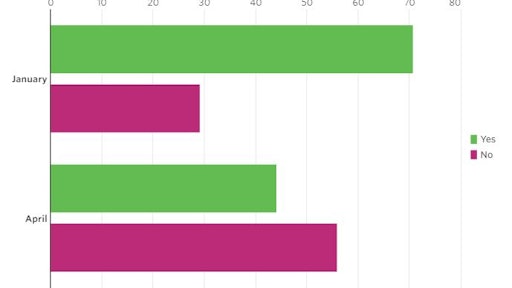 The Wall Street Journal
A growing number of forecasters are reconsidering their bullish outlook for the U.S. economy as doubts grow over the extent to which President Donald Trump will be able to implement his agenda.
Growth forecasts reported in The Wall Street Journal's monthly survey of forecasters for the first quarter have come down. In December, the average forecast called for 2.3% growth in the first quarter. That had fallen to 1.9% in March and dipped again to 1.4% in this month's survey.
In January, 71% of economists in the Journal's survey were including significant fiscal policy changes in their forecasts. In April, that number was down to 44%. A majority now say "significant" changes are unlikely.
"It is entirely debatable how stimulative any tax program will ultimately be," said Constance Hunter, chief economist of KPMG. "The timing of a tax overhaul in 2018 is still up in the air, meaning it is unwise to incorporate into forecasts just yet."
Forecasts for job growth dipped in The Wall Street Journal's survey, down to 169,000 jobs a month from 187,000 per month in last month's survey. And only about 10% of economists believe the soaring post-election consumer confidence will remain.