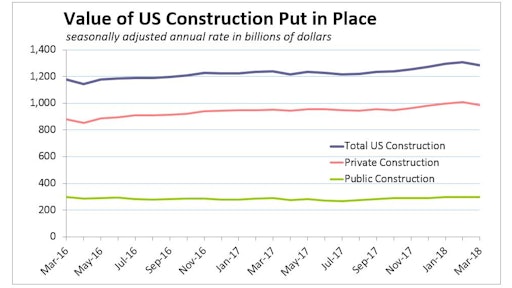 The total value of all U.S. construction put in place dipped 1.7% in March, with both residential and nonresidential spending declining. Private outlays fell 2.1%, while public spending was flat.
While the Commerce Department's March report fell short of expectations, construction activity appears to be on solid footing, as January and February data were revised upward. Year to date, construction spending is up 5.5% from last year.
Residential construction spending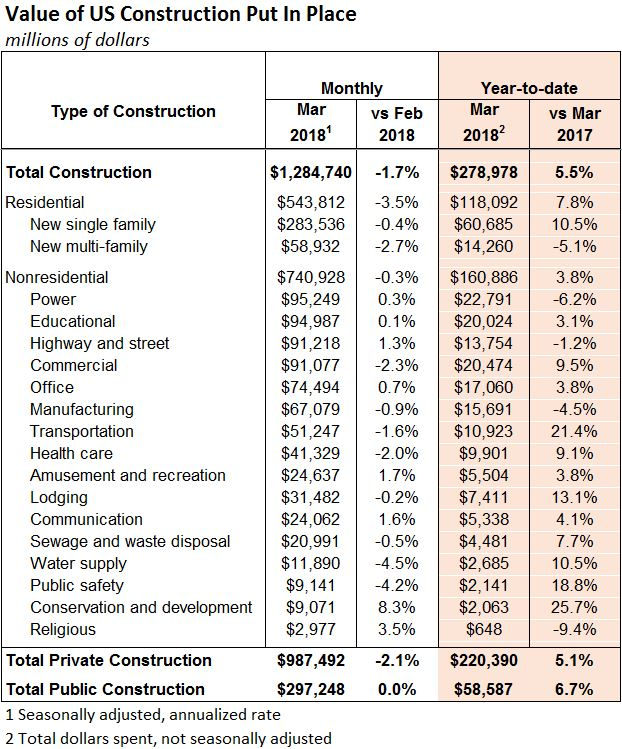 declined 3.5% in March, resulting from an 8% drop in home improvement spending (according to the Wells Fargo Economics Group), 2.7% lower spending on multifamily construction and 0.4% slippage in single-family homes. Single-family construction outlays for the first quarter are, nevertheless, 10.5% above year-ago levels.
Nonresidential spending fell 0.3% in March, with declines in commercial, lodging, transportation and manufacturing outlays. Year to date spending has declined most in power, highway and street and manufacturing construction. That's offset by nonresidential gains in educational, commercial, office, transportation and health care construction spending.
Associated Builders and Contractors' analysis of U.S. Census Bureau data notes that private nonresidential construction spending is up by roughly the inflation rate, indicating that the volume of services delivered over the past year has not expanded in real terms.
Stephen Stanley, Amherst Pierpont Securities chief economist, told MarketWatch, "Construction spending was quite soft in March, falling by 1.7%, likely reflecting at least in part the difficult weather during the month. I continue to look for a sizable bounceback in construction activity in the spring, as weather delays dissipate."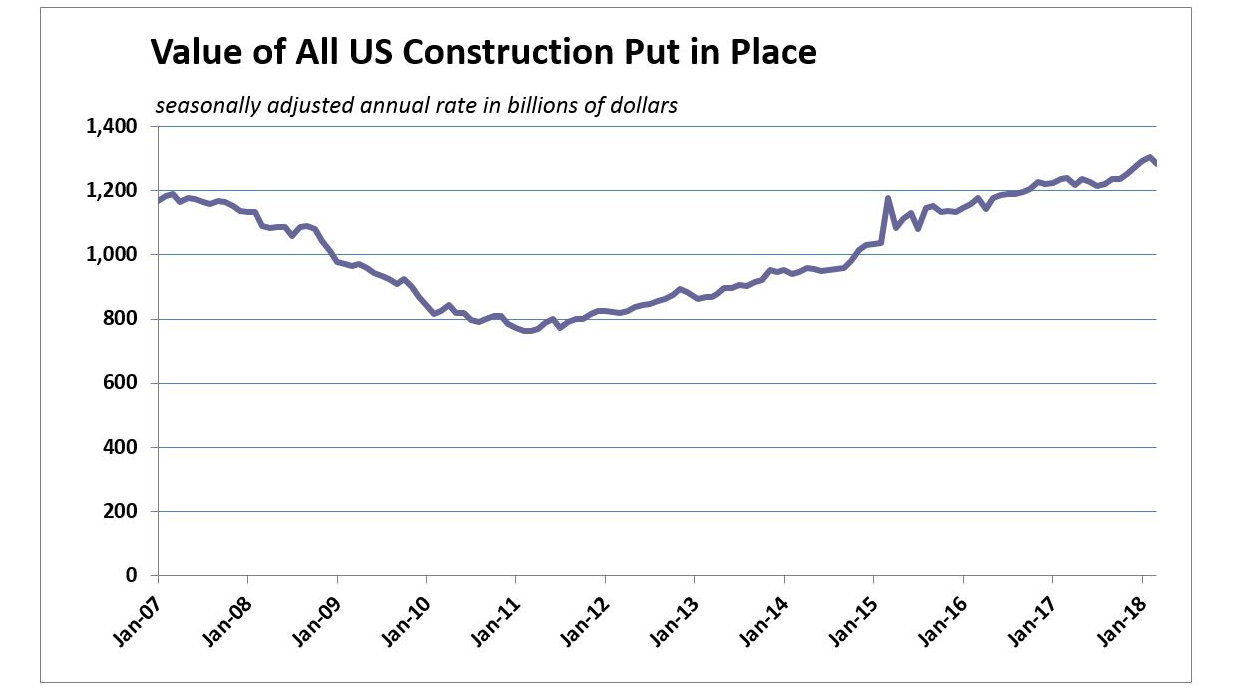 Value of U.S. construction put in place has exceeded the prerecession peak since late 2016.