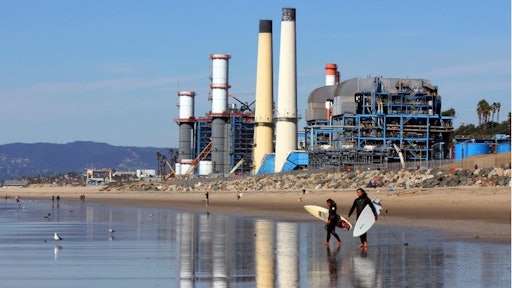 A federal jury awarded Kiewit Power Constructors $45 million in a lawsuit with the Los Angeles Department of Water and Power over the contractor's work on a Playa del Rey power plant.
Kiewit sued two years ago, charging that the utility had refused to pay the company for the costs of delays and additional work under its $440-million contract for construction and design to revamp the Scattergood Generating Station.
Some of the equipment needed for the project was damaged when a storm struck a cargo ship on its way from Korea. Kiewit estimated it incurred roughly $49 million in damages.
The DWP denied the allegations and lodged a countersuit. The utility's legal brief claimed Kiewit was behind schedule before the equipment was damaged at sea and had suffered cost overruns of its own making, calling the power plant Kiewit delivered "a lemon." The department said its damages may have exceeded $150 million. The jury awarded $1 million to the DWP in its counterclaim.
The utility also successfully recovered $19 million from equipment contractor General Electric in a separate settlement.