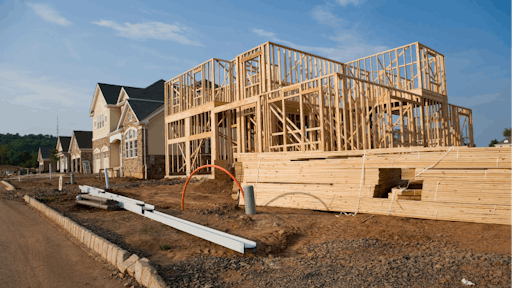 ISTOCK/GETTY IMAGES
Lower mortgage rates have had only limited success at reviving homebuilding so far in 2019. Housing starts fell for the second consecutive month and have fallen in six of the past seven months. Permits show a similar, somewhat distressing trend, falling 1.7% in March, following declines of 2% and 0.7% in February and January, respectively. The slow start to the year may be somewhat weather-related, with milder weather boosting activity in January and the return of more typical weather weighing on starts and permits in February and March.
On a year-to-date basis through March, overall housing starts are running 9.7% below their year ago pace, with single-family starts down 5.3% and multifamily starts running 18.8% below their pace from the first three months of 2018.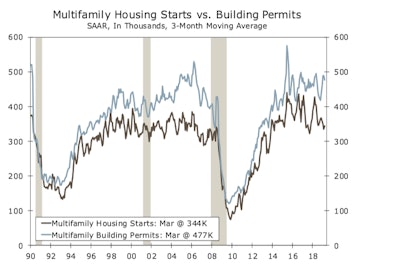 Wells Fargo doubts homebuilding lost as much momentum as the first quarter data indicate. Homebuilding confidence has been rebounding and builders' assessments of buyer traffic and their expectations for single-family home sales over the next six months have improved slightly. The rebound in builder optimism still comes up well short of the previous highs, however, suggesting that lower mortgage rates have moderated last year's sharp pullback in home sales and builder expectations but have not reversed it.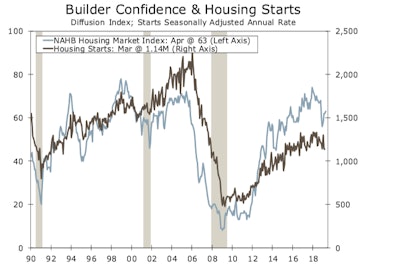 Single-family housing starts fell 0.4% in February to a 785,000-unit pace, while multifamily starts were unchanged at a 354,000-unit pace. Permits fell for both but remain well above starts. Single-family permits fell 1.1% in March, marking their fourth consecutive drop. Despite the slide, single-family permits remain well above starts, running at an 808,000-unit pace in March.
Multifamily permits fell 2.7% in March but are running at a pace of 461,000, more than 100,000 units ahead of starts, suggesting we should see a pickup in building activity later this year.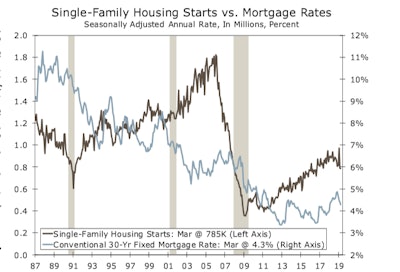 With the spring selling season now upon us, single-family housing data will be closely scrutinized in coming months. Data on existing homes from around the country show sales are still struggling to regain their earlier momentum. Declining affordability and difficulty in coming up with a down payment remain formidable hurdles, and smaller tax refunds will likely make it even more difficult for potential buyers to make deals work.
Softening in the housing market has already slowed price appreciation and is encouraging builders to do some value engineering. Moderately-priced homes, or homes priced below the median, are selling exceptionally briskly throughout most of the country.
Continuing struggles of the single-family market should be good news for apartment builders, which continues to report strong demand for new and existing units. Renewals are running high throughout most of the industry and vacancy rates remain low, particularly relative to the surge in deliveries we have seen over the past few years.