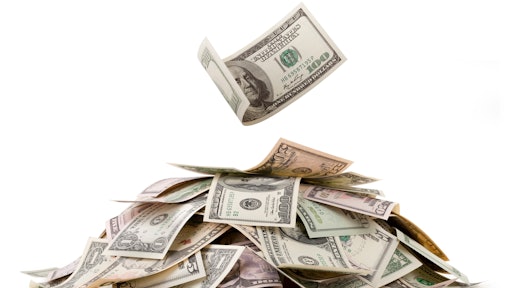 ISTOCK/GETTY IMAGES
Governor Andrew M. Cuomo announced that a joint investigation between the New York State Department of Labor and the Manhattan District Attorney's Construction Fraud Task Force has led to a plea agreement that will return approximately $6 million in stolen wages to about 500 welders and iron workers, the largest single wage recovery in DOL's 115-year history. The investigation began following a referral by the Manhattan District Attorney and Iron Workers Local 361 in February 2018. 
The joint investigation revealed that from November 2013 until December 2017, AGL Industries — based in Maspeth, Queens County — cheated workers out of overtime pay and wages owed and reported fraudulent financial information to the state. When workers brought concerns about underpayment to the company, they were told that there was nothing they could do to receive their proper wages.
Financial Fraud and Wage Theft Continue to Plague Construction Industry
"With this plea agreement we're holding AGL Industries accountable for its fraudulent practices and returning millions in stolen wages to hundreds of welders and iron workers," Governor Cuomo said.

This monumental victory for construction workers is the latest high-profile takedown by the Task Force aiming to prosecute wage theft to the fullest extent of the law.
Wage Theft is Now a Felony in Colorado

The structural steel fabrication company has admitted to 3rd Degree Grand Larceny and will pay back the money on a five-year plan, starting with a $1.5 million payment on August 13th. Company official Dominic Lofaso also pleaded guilty to a Class D felony for Grand Larceny.
In total, AGL will be responsible for $6.25 million in restitution, which in addition to wage restitution also includes $260,855 in contributions due to the state's Unemployment Insurance fund.
CA Subcontractor Cited $12M for Stealing Wages from 1,100 Workers
In 2018, the New York State Department of Labor collected nearly $35 million and returned that money to approximately 35,000 workers victimized by wage theft and public work violations. Since 2011, DOL has recovered nearly $300 million in stolen wages and returned it to more than 280,000 workers who were cheated by their employers.
(more on the AGL Industries wage theft case and plea agreement...)