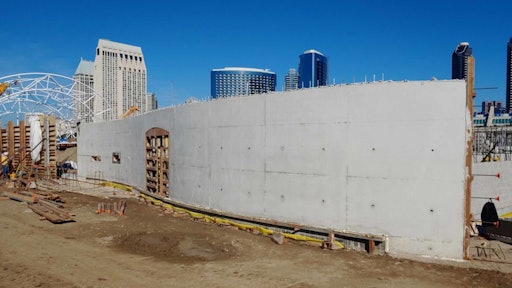 Largo Concrete
While much of America has closed down in an attempt to slow the spread of COVID-19, construction work is mostly continuing. World of Concrete asked concrete contractors across the U.S. how the pandemic is affecting construction in their region and what they are doing to keep themselves and their workers safe. They published comments from eight responses:
Chris Forster, VP of Operations for Largo Concrete in the LA area:

 "We are only experiencing shut down on a few projects in the San Francisco area. Otherwise we are following proper protocols to keep everyone safe. The men and women want to work and are taking the training and updates we provide to them to work with proper precautions. I have used some of the information on the

 

OSHA COVID-19 website

 

in preparing our plan of action. One important note on the site is that construction is in a LOW risk category." 

Byron Klemaske, Executive Vice President with T.B. Penick & Sons in San Diego: "We have not shut down nor have we been asked to shut down any projects in Las Vegas or San Diego. The Bay Area is another story, they have shut down several projects in parts of that region. On the positive side for the employees in the Bay Area that would like to continue to work on projects that are underway in Vegas and San Diego that option is available to them. We are so busy right now we can use them all.
Tommy Ruttura, CEO, Ruttura & Sons Construction: We have shut down our whole company. Things in NewYork are getting out of hand. We have workers who have it. Some clients are upset but I'd rather protect our people. Stay safe--this is no joke, stay home.
(Read the remaining concrete reports from the Coronavirus field . . . )