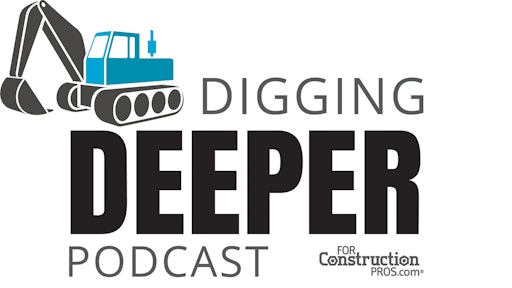 Listen to this Digging Deeper podcast as Raken Construction Support Manager Brian Poage talks about real opportunities contractors have to distinguish their businesses as they strive to deliver projects through the pandemic if they commit to unusual tools. Valuable business relationships get forged in foxhole environments like today's.
Poage has been an innovator in the construction industry for nearly 10 years. He started his career with Turner Construction Company and worked as a field engineer, project engineer and superintendent on projects including the Sempra Energy Headquarters in San Diego and the Wilshire Grand Tower in Los Angeles. Poage truly learned how to build while at Turner as he spent three years working in the field and collaborating with trade partners and industry experts.
He also became a student of lean engineering and process improvement working as the lean manager for Turner's San Diego office. After Turner, he transitioned to a project manager role for the developer Holland Partner Group to build a highrise mixed-use tower in downtown Los Angeles before taking a role as Project Manager for WeWork building office space in the Southern California area for the high-growth company.
Poage was a Raken customer while at WeWork and was impressed with the field team's adoption of the platform and his team's ability to leverage project analytics to improve their management.
Poage holds a B.S. in Construction Management from Cal Poly San Luis Obispo. He and his wife own a small retail business in their hometown of Redondo Beach, CA, and currently live in Carlsbad, CA.