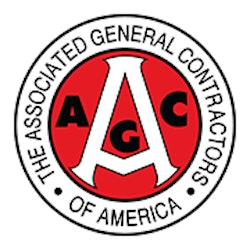 To help contractors develop the knowledge needed to build lean, the Associated General Contractors of America is developing the Lean Construction Education Program. Construction professionals at all experience levels can learn the building blocks necessary to transform their projects and companies into lean operating systems.
Unit 1: Variation in Production Systems is a half-day course that introduces one of the foundational concepts of Lean Construction, variation. In the construction process, the work we do is all connected and variation in even one of those processes affects us all. This course provides tools to help participants recognize sources of variation on their own projects, examine variation's effect on operations, and mitigate the effects of variation in their everyday work.
Following completion of this course, participants will have the ability to:
Define the different types of variation
Explain the concept of throughput and distinguish it from productivity
Discuss the role of variation in production operations
List sources of variation in construction settings
Explain and contrast variation mitigation techniques
Learn more about AGC's Lean Construction Education Program or register to attend courses in your area by visiting www.agc.org/LCEP.
Companies in this article