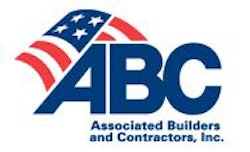 Kansas Gov. Sam Brownbacksigned into law a bill to ban the use of government-mandated project labor agreement (PLAs) on state and local government projects that use public funds.

"I applaud Gov. Brownback for implementing a law that guarantees the efficient use of tax dollars and keeps a level playing field for the state's construction workforce to bid on projects," said ABC Heart of America Chapter President and CEO Jim Kistler. "This law is another victory for ABC in the fight for free and open competition on construction contracts."

Enactment of this law brings the number of states that have banned PLA mandates on state-funded projects to 14 and makes Kansas the 10th state to do so since January 2011. The new law is effective on July 1, 2012.

For more information on PLAs visit www.thetruthaboutplas.com or the www.Facebook.com/thetruthaboutplas.