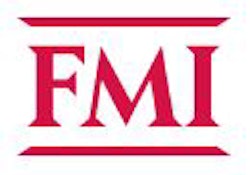 One hundred top executives from some of the largest architecture, engineering and construction companies gathered in Washington D.C. recently to discuss the state of the nonresidential engineering and construction industry. The markets addressed included:
Federal & environmental
Transportation & power
Water & wastewater
Commercial & governmental facilities
A half day was devoted to discussion of the State-of-the-Industry report prepared by FMI and Alan Farkas. The report was based on a thorough analysis of the U.S. Census Bureau construction spending data, results of the Engineering News-Record Design 500 survey and 45 in-depth interviews with industry leaders. Key takeaways included:
U.S. design and construction markets are still waiting for the upturn

Design markets remained flat
Construction markets fell 2 percent
Breaking the trend is the power utility market

Power design gained 4 percent
Power construction increased 14 percent

2012 appears poised for a mixed recovery

The power market should continue to grow
The facilities market should begin to grow
Transportation and water infrastructure will likely remain flat
Remediation will decrease slightly
In addition to the state of the U.S. construction industry, forum conversation included the U.S. political landscape with Larry Sabato talking about the 2012 election and The Honorable Gene A. Cretz, Former U.S. Ambassador to Libya, discussing the global economic outlook. The two-day forum also included workshops on emerging markets, funding and industry innovations.
This was the 18th annual gathering of this group, which represents 61 percent of all engineering and construction spending in the U.S. FMI, the largest provider of management consulting and investment banking to the engineering and construction industry, hosted the event established in 1994 by Farkas Berkowitz & Company. For more information about the forum or the State-of-the-Industry report, contact Lee Smither, FMI managing director, at 919-785-9243 or email at lsmither@fminet.com.