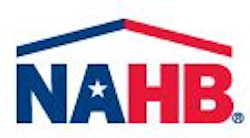 U.S. housing starts rose 2.3 percent in August (+29.1% versus August 2011) to a seasonally adjusted annual rate of 750,000 units, fueled entirely by gains in the single-family sector. Newly released figures from HUD and the U.S. Census Bureau showed the pace of new single-family construction starts rose in every region for a combined 5.5 percent gain to 535,000 units.
"Builders across the country have been reporting noticeable improvement in the number of serious buyers who are in the market for a new home, and today's report shows that this is translating to some welcome gains in construction activity," said Barry Rutenberg, chairman of the National Association of Home Builders (NAHB) and a home builder from Gainesville, Fla. "While there is still plenty of room for improvement, it's encouraging to see this continuing trend that is spurring much-needed job growth."
For every 100 new single-family homes that are built, 300 new jobs are created, Rutenberg noted.
"The pace of overall housing production has been edging gradually upward all year as consumers become more confident in their local housing markets, and the latest data are further evidence that the housing recovery is here to stay," added NAHB Chief Economist David Crowe. "That said, the pace of this recovery continues to be constrained by various hurdles, including a tough lending environment, inaccurate appraisals and more recently, rising prices on key building materials."
At 535,000 units, single-family housing production hit its fastest seasonally adjusted annual pace in more than two years this August.
Multifamily housing production declined 4.9 percent to a seasonally adjusted annual rate of 215,000 units. 
Regionally, combined starts numbers were mixed:
Midwest    +20.7%
South       +3.7%
Northeast  -12.6%
West        -4.3%
Issuance of new building permits, which can be an indicator of future building activity, edged down 1 percent to a rate of 803,000 units in August following a surge in the previous month, with single-family permits holding virtually unchanged at 512,000 units and multifamily permits down 3.0 percent to 291,000 units.
Regionally, Combined permitting activity by region:
Midwest    +7.9%
South       +0.7%
Northeast  -7.7%
West        -6.4%
Reed Construction Data analysis: Solid, if not Spectacular, August Progress for U.S. Home Starts