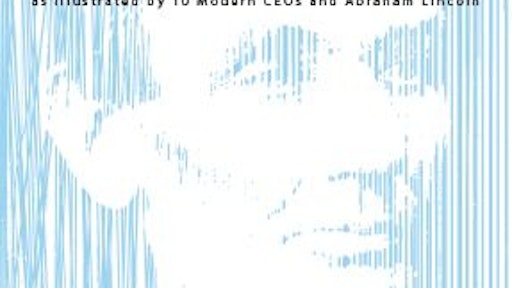 In Anatomy of a Lean Leader as Illustrated by 10 Modern CEOs and Abraham Lincoln, author Jerry Bussell identifies the 10 essential characteristics of a lean leader and illustrates those traits with stories from modern CEOs and one of this country's greatest leaders, Abraham Lincoln. The book is edited by the founder of the Lean Enterprise Institute, James P. Womack.
In Anatomy of a Lean Leader, Bussell features Karl Wadensten, president of VIBCO Vibrators, to illustrate how great leaders understand and use their influence to guide people toward finding the right answers on their own. Bussell describes Wadensten's evolution from command-and-control to servant leader.
"I'm a fanatic and a zealot for lean, and for the people that work for me," Wadenstenl said. "They do the impossible every day. It is not always pretty. It isn't a bunch of roses. But they are amazing and they know that I will break down barriers to make it happen for them. They come up with ideas; I help them make it happen. We feed each other. I just want to keep it going."
VIBCO Vibrators' lean manufacturing success story has been featured in numerous books including Design for Operational Excellence: A Breakthrough Strategy for Business Growth by Kevin Duggan, 2 Second Lean by Paul Akers, Work That Makes Sense by Dr. Gwendolyn D. Galsworth, and in an upcoming book from Toby Lavigne. VIBCO has also been featured in training videos from Greater Boston Manufacturing Partnership and IDEATE NOW, as well as in numerous other news and information outlets including the Providence Business News, New England Business Journal, Target Magazine, LeanBlog.org, and the Lean Enterprise Institute. VIBCO will also be featured in an upcoming multi-media business case from Harvard Business Publishing.
Companies in this article