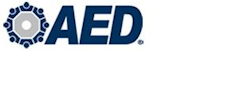 Last week, the Environmental Protection Agency (EPA) and the Army Corps of Engineers announced an extension of the comment period for the notice of proposed rulemaking (NPRM) that would significantly broaden the definition of "waters of the United States" for protection under the Clean Water Act (CWA).
The government's decision came after several industry groups, including the American Farm Bureau and the U.S. Chamber of Commerce, filed extension requests. Comments are now due on Oct. 20.
A broad swath of industry stakeholders representing agriculture, construction, housing, manufacturing, and energy sectors are concerned the proposal would allow more federal intervention in local land use decisions, increase the regulatory burden on businesses, raise the cost of development without a proven benefit to the environment, and give EPA unprecedented jurisdiction over private property.
Are you concerned about the rule's effect on your business? Are there direct impacts on construction equipment distributors? Let us know your thoughts at aeddc@aed.org.