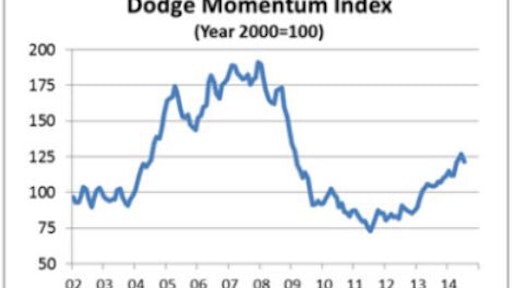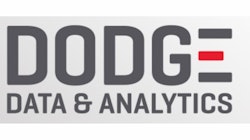 The Dodge Momentum Index lost gains of the last two months, falling 4.4% in July to 121.4 (2000=100). It's the Index's first decline in four months, according to McGraw Hill Construction.
The Momentum Index is a monthly measure of the first (or initial) report for nonresidential building projects in planning, which have been shown to lead construction spending for nonresidential buildings by a full year.
Despite the July stumble, the Momentum Index remains 16.5% higher than a year earlier.
July's decline in the Momentum Index was the result of a 6.8% drop in commercial building plans, while the institutional sector fell a milder 0.6%.
Six sizeable commercial projects valued at $100 million or more entered planning in July. These include the $400 million 50 Hudson Yards Office Tower in New York City, the $350 million University Town Center (Phase II) in Sarasota, Fla., the $319 million Consolidated Rental Car Facility at Tampa, Fla., international airport, the $130 million Irvine Center Office Tower in Irvine, Calif., a $100 million hotel in Brooklyn, N.Y., and the $100 million Akard Place Office Tower in Dallas, Texas.