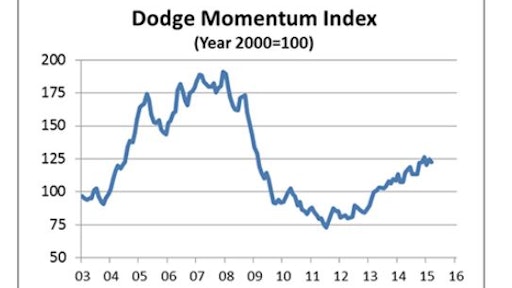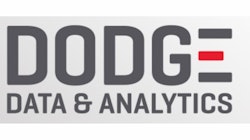 The Dodge Momentum Index dipped slightly in March, falling 2.1% to122.3 (2000 = 100) from February's 124.9, according to Dodge Data & Analytics.
The Momentum Index is a monthly measure of the initial report for nonresidential building projects in planning, which have been shown to lead construction spending for nonresidential buildings by a full year.
Despite the March decline, the Momentum Index has trended higher over the last 12 months. For the first three months of this year, the Momentum Index has averaged 122.5, a 12% gain over the first three months of 2014. This rising trend in the Momentum Index points to increased construction starts through at least early 2016.
Planning activity in both the commercial and institutional sectors fell in March, with declines of 1.9% and 2.4%, respectively.
There were ten projects valued at $100 million or more that entered planning during the latest month, comprised of seven commercial projects and three institutional projects.
Commercial projects that entered planning included:
the $400 million Five South Development in Bismarck, ND
the $233 million Rossville Shopping Center in Staten Island, NY
a $150 million store and office complex in New York, NY
a $120 million hotel in New York, NY
the $100 million second phase of the Miami River Village Boutique Hotel
the $100 million Grand at Papago Park mixed-use complex in Tempe, AZ
the $100 million MetroCenter shopping center in Phoenix, AZ
Institutional projects entering planning included:
the $250 million first phase of the Children's Hospital of New Orleans, LA
the $125 million Reynolds School District Bond Projects near Fairview, OR
the $100 million expansion of the Christiana Hospital in Newark, DE