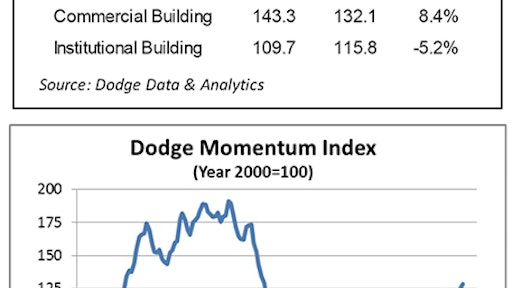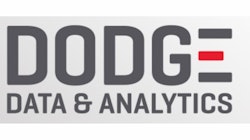 The Dodge Momentum Index increased to 128.3 (2000=100) in August, up 2.8% from its July reading of 124.8, according to Dodge Data & Analytics.
The Momentum Index is a monthly measure of the initial report for nonresidential building projects in planning, which have been shown to lead construction spending for nonresidential buildings by a full year.
Planning data was weak at the start of the year but grew in July and August in response to improving economic data and real estate market fundamentals, which bodes well for construction spending through the first half of 2016.
The August gain for the Momentum Index was due to a strong increase in new plans for commercial buildings, up 8.4% from July, while the institutional building sector contracted 5.2% following a surge of planning activity in July. On a year-over-year basis commercial planning is 20.6% higher, while institutional planning is up 5.1%.
There were a total of ten projects entering planning in August with a value that exceeded $100 million – eight commercial projects and two institutional projects. In the commercial building sector, a $500 million mixed-use project in Santa Clara CA, a $400 million hotel at JFK International Airport in New York NY, and a $350 million warehouse in Orlando FL entered planning. Within the institutional building sector, a $400 million hospital in Phoenix AZ and a $150 million assisted living facility in Seattle WA entered planning.
Companies in this article