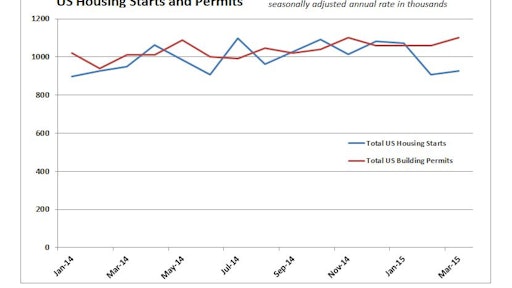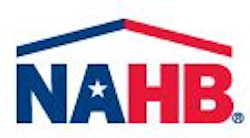 Nationwide housing starts rose 2% to a seasonally adjusted annual rate of 926,000 units in March from an upwardly revised February reading, according to newly released data from the U.S. Commerce Department.
Single-family housing production rose 4.4% to a seasonally adjusted annual rate of 618,000 in March. Multifamily starts dropped 2.5% to 308,000 units, their lowest seasonally adjusted annual rate since September 2013.
"Builders are being careful not to add inventory beyond expected demand, especially as they struggle with increasing costs for lots, labor and materials," said NAHB Chief Economist David Crowe. "However, pent-up demand, low mortgage interest rates and a growing economy should keep the housing industry moving forward throughout the rest of the year."
Regionally, combined single- and multifamily starts increased the Northeast and Midwest, with respective gains of 114.9% and 31.3%. Housing production dropped 3.5% in the South and 19.3% in the West.
Virtually all of the 2.5% decline in multifamily starts was in the West with a small reduction in the South. March's multifamily decline come on top of a 16% plunge in February.
Led by a 15.9% drop in the volatile multifamily sector, overall housing-permit issuance declined 5.7% in March to a rate of 1.039 million. Single-family permits rose 2.1% to 636,000 units.
Regionally, the Northeast registered a permit gain of 39.8%, while the Midwest, South and West posted respective losses of 4.4%, 14.2% and 4.3%.
The meager rise in single-family starts and permits reflects builders caution as the recovery continues to move in a positive but relatively slow forward direction. Builders remain cautiously optimistic as reflected in the April NAHB/Wells Fargo Housing Market Index at 56.