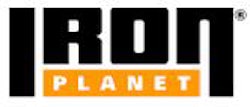 IronPlanet, an online marketplace for selling and buying used equipment and other durable assets, today introduced GovPlanet Direct, a new self-listing service as part of its marketplace for public sector entities. GovPlanet Direct is being offered to government entities under IronPlanet's GovPlanet brand, which is dedicated to government surplus disposition. IronPlanet also announced that it has been named an NJPA Awarded Contract Vendor by the National Joint Powers Alliance. GovPlanet representatives will be demonstrating GovPlanet Direct at the Government Fleet Expo & Conference in Nashville starting, June 20. 
IronPlanet recognized that government surplus disposal extends beyond heavy equipment. For that reason, GovPlanet Direct is designed for all items that do not necessarily require inspection or hands-on help. National, state and local public sector entities will be able to connect with IronPlanet's global buyer base through a self-service, multi-faceted disposition format. These entities can also take advantage of weekly online GovPlanet auctions as well as our reserve price Daily Marketplace format.
GovPlanet Direct is a new online service and marketplace for selling all government surplus items, such as office furniture, computer equipment and a range of other non-rolling stock, as well as traditional equipment. Together, GovPlanet and GovPlanet Direct will offer state, local municipal, and public sector entities a comprehensive, flexible solution to secure the highest value possible for their surplus property. GovPlanet Direct is expected to be launched in the third quarter this year.
"With GovPlanet Direct, GovPlanet will become the full-service destination for government surplus property, providing sellers with the ultimate solution to dispose of all of their surplus assets from rolling stock to any surplus that they want to sell by reaching a broad market of buyers," said Jeff Holmes, senior vice president, Government Solutions and Auction Management, IronPlanet.
GovPlanet Direct will be backed by IronPlanet's targeted marketing programs and inside sales support and is built upon its integrated technology platform. GovPlanet Direct will allow buyers and sellers to register, list and navigate available items via desktop, tablet or mobile phone, and iIts self-managed options will provide a full spectrum of disposal options. GovPlanet Direct further streamlines the connection between buyers and sellers to simplify communication for important aspects like coordinating item pick up or shipment.
IronPlanet Named NJPA Contract Award Vendor
IronPlanet also announced it has been awarded a National Joint Powers Alliance (NJPA) contract for procurement of "Surplus Auction Services with Related Solutions." GovPlanet Direct is built for those entities that use the NJPA to select vendors that they know will deliver the service they need to dispose of surplus property efficiently and with the returns they are seeking.  
"GovPlanet is honored to receive the new contact from the NJPA," Holmes continued. "This award is a testament to our dedication to providing government agencies of all sizes with the best overall solutions to maximize the returns on their used surplus property."
As a public agency, NJPA creates national cooperative contract purchasing solutions on behalf of its member agencies which include all government, education and non-profit agencies nationwide and in Canada. These contract purchasing solutions arranged by NJPA offer both time and money savings for their users by consolidating the efforts of numerous individually prepared solicitations to one national, cooperatively shared process.
The four-year contract between IronPlanet and NJPA operates as a master agreement under which government entities are able to procure GovPlanet's disposition services on pre-established terms. IronPlanet won this key contract due in large part to its innovative marketplace technology, its GovPlanet-branded solutions, detailed inspection reports, targeted marketing capabilities and established inside sales team.
Companies in this article