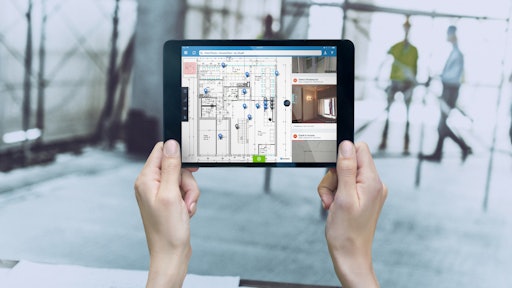 PlanRadar
CEMEX Ventures has identified 10 of the most promising startups to become leaders of the construction revolution. 
During its annual Construction Startup Competition 2019, 10 startups that offered solutions focused on construction technology stood out their innovative and technological merit. 
This global challenge, which doubled its participation compared to the 2018 competition, seeks new business models that work in six priority opportunity areas defined by CEMEX Ventures, including: smart cities and buildings, project design and engineering, supply chain management, project and jobsite management, innovative building materials and construction methods, and investment and financing. 
The following startups and their solutions were selected: 
360 Smart Connect: Intelligent traceability to increase efficiency in construction processes (France)
Arqlite: Production of artificial gravel entirely from recycled plastics, which is three times lighter and 10 times more insulating than conventional gravel (Argentina)
BuildStream: Real-time management of heavy equipment and logistics in complex construction projects and their supply chains (U.S.)
BldBox: Predictive analytics platform that takes advantage of historical project data and produces accurate estimates for new construction and development projects (U.S)
Matrak: Tracking network of construction materials that digitizes the supply chain (Australia)
Morta: Coding and automation for compliance with building regulations (UK)
PlanRadar: SaaS solution for documentation and communication in construction and real estate projects (Austria)
Rebartek: Automation of the prefabrication of reinforcement cages by industrial robots (Norway)
Thunderbolt Pipeline: Intelligent end-to-end platform that uses Artificial Intelligence and Machine Learning to reduce risks and allow preconstruction teams to make more competitive offers (U.S)
Vero Solutions: Modular design builder that applies a disruptive and patentable technology for the steel and cement industries (Canada)