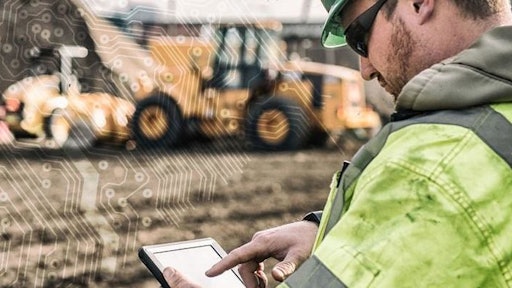 A lack of proper documentation on a construction project can easily snowball into a battle of conflicting reports in a litigator's office. In fact, according to the 2018 Arcadis Global Construction Disputes Report, during 2017 in North America alone, the average dispute cost $19 million and lasted more than 17 months, surpassing the global average of 14 months. 
In order to avoid these lengthy and expensive litigation processes, construction industry leaders must understand that a great deal of the time associated with construction disputes is often due to the lack of proper documentation methods across the industry as a whole. 
Modern Day Documentation Methods 
While it is important for project managers and stakeholders to use updated and effective tools and equipment on a jobsite, it is also important for these professionals to use updated technology to run their day-to-day operations. An effective project management platform provides operational transparency, improved documentation and decreased timelines for potential litigation. 
With the hundreds, if not thousands, of documents construction businesses are tasked with tracking during the life of a construction project, document collection is crucial to the success or failure of a company. Cloud-based technology gives construction businesses the upper hand by allowing them to access all of their information anywhere—whether they are in the field or in the office.
Cloud-based technology also provides construction companies with the ability to update documents in real time. This can include daily tasks such as preconstruction, scheduling, field management, cost control and business development. 
Currently, a large proportion of contractors and project managers use spreadsheets, scattered email accounts and other outdated means of documentation that leave information segmented and difficult to access. It is these methods that result in months' worth of time and cost dedicated to the discovery process. Combing through meta data and scattered data collection sources requires devoted resources that could be used toward new projects but are often tied to determining who said what and when.  Construction companies must move away from outdated methods of collecting data and move to a more efficient cloud-based solution. 
Benefits of Project Management Software 
There is a slew of benefits associated with using construction software, but many construction companies are not taking full advantage. In fact, according to a survey conducted by Software Advice in 2015, only 21% of construction contractors are using construction software. Instead, they are opting to use less efficient methods like spreadsheets or pen and paper. The construction industry has its roots as one of the oldest professions in the world, but modern-day demands require modern-day innovation. 
Aside from the traditional benefits of construction software, such as increased organization and defining the scope of a project, this technology enables companies to collaborate. Construction projects are dynamic and constantly evolving. Although plans are set prior to starting, they will inevitably change throughout the course of the project. Project management software gives businesses the option to collaborate with partners in real time, increasing transparency and facilitating communication, therefore avoiding potential disputes due to miscommunication or misunderstood expectations.  
Project management software makes it easier to generate, share, approve and execute change orders. Being able to settle change orders along the way enable companies to maintain a steady workflow. 
Moreover, the latest generation of cloud-based construction software allows all party members to communicate and collaborate, while simultaneously collecting metadata and documentation in the background at all times. This new level of accountability transforms the way teams collaborate. 
Outdated documentation methods can be comforting due to their familiarity, but project management software gives construction businesses more time to focus on operating instead of dealing with unwanted lawsuits. By increasing transparency, collaboration and a more efficient method of collecting data, construction businesses are setting themselves up for success in the future.
Michael Wright is CEO of RedTeam Software. With a background as a commercial general contractor with hands-on experience in all aspects of commercial construction, Wright developed RedTeam as a comprehensive cloud-based solution for construction project and accounting management built by contractors for contractors.