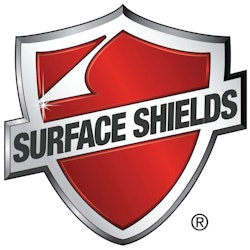 Surface Shields announced its purchase of Filmtech. Located in Cranbury, NJ, Filmtech was a privately held converter and marketer of surface protection films to the construction industry. The transaction combines two leading companies in the temporary surface protection industry.
Surface Shields states the acquisition will enhance its ability to service its network of distributor-based customers with increased sales coverage, stronger brand support and focus on product innovation.
Surface Shields leading brands, Builder Board, Dust Shield Pro and Carpet Shield, are top choices for construction, flooring, painting, RV, moving, hardware and retail markets.
A message from the Surface Shields president summarizes the company's reaction to the transaction:
"Our Surface Shields team views this acquisition of Filmtech as a great way to jump start 2013. We hope our Distributors share our excitement in knowing that this combination of companies will enhance growth opportunities with them. Our iconic shield logo symbolizes market strength and we know this acquisition punctuates that strength and security for our customers."
Companies in this article