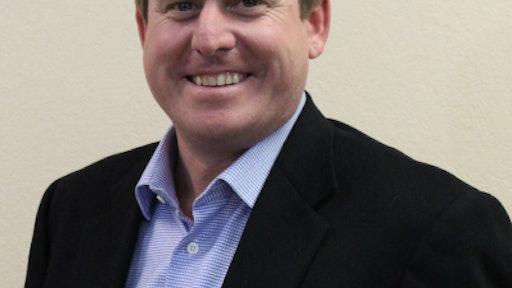 Launched in February this year, the Decorative Surface Solutions Group (DSSG) is pleased to announce its Charter Members who have helped build the group's foundation. The DSSG's mission is to closely connect the industry's best suppliers with the premier contractors across several decorative flooring channels to achieve market leading growth through collective sourcing programs and national marketing services. In addition, the network exists to partner specialized contractors in each market place delivering best in class flooring solutions.
"The initial Charter Members of the DSSG organization exemplify the types of contractors who are the best-of-the-best which was our mission from the onset," says Curt Thompson, President and CEO of DSSG. "These companies include some of the nation's best thinkers and leaders who are literally at the intersection of these rapidly evolving markets. We are excited to have these great companies involved in our development as each one brings something unique to our platform."
Decorative Surface Solutions Group Aims to Capitalize on Growth
"We chose to join DSSG because their business proposition, their leadership and their mission is perfectly aligned with where we see the industry going. We have been positioning our company in this space for years and see DSSG as the way to take us to the next level," says Lance Boyer, President of Trademark Concrete in Southern California.
"I've known several of the Founders of DSSG for years and their business philosophies and ours are the same, we want to see our industry thrive and prosper and drive support to the manufacturers whose goals are the same," says Steve Bulach, President of Bulach Custom Rock in the Twin Cities.
"These are high-growth categories which are gaining market share daily and we're in a perfect position to bring some needed consistency in product placement standards and maturity to the marketing of these solutions," said Mike Price, one of the Founding Partners of DSSG. We've been fortunate to have some world class contractors and suppliers understand and support our vision and this group will continue to expand in the coming months."
DSSG Charter Members
American Terrazzo
Mr. Dave Filippi
36 Wood St.
San Francisco, CA 94118
www.americanterrazzo.net
Bay Area Concretes
Mr. Michael Price
5637 La Ribera St., ST B
Livermore, CA 94550
www.bayareaconcretes.com
Bulach Custom Rock
Mr. Steve Bulach
1870 50th St.
E. Inver Grove Heights, MN 55077
www.bulcahcustomrock.com
Anderson Carpet & Linoleum
Mr. Tom Christophe
1000 W. Grand Ave.
Oakland, CA 94607
www.andersoncarpet.net
Jeffco Concrete
Mr. Jeff McCool
10945 Commercial Drive
Tuscaloosa, AL 35405
www.jeffcoconcrete.com
Architectural Concrete & Design
Mr. Devin Johnson
PO Box 1439
Draper, UT 84020
www.concretedesign.biz
Nobel Concrete
Isaac Jonker
1777 Dewent St
Jenison, MI 49428
www.nobelconcrete.com

Ogden Contract Interiors
Mr. Russ Ogden
1237 Minnesota St.
San Francisco, CA 94107
www.ocisf.com

Performance Floor Systems
Mr. Mark Pryor
446 W. Meats Ave.
Orange, CA 92865
www.performancefloorsystems.com
Polished Crete
Mr. Jonathan Vasquez
5637 La Ribera St., ST C
Livermore, CA 94550
www.polishedcrete.com

Trademark Concrete
Mr. Lance Boyer
1301 Maulhardt Ave.
Oxnard, CA 9303
www.trademarkconcrete.com
Bast Concrete, LLC
Mr. Brent Bast
N. 186 Huberbrook Dr.
Watertown, WI 53098
www.bastconcrete.com

For more information about the Decorative Surface Solutions Group, contact Curt Thompson at (925) 964-6377 or email at ct@dssgteam.com.